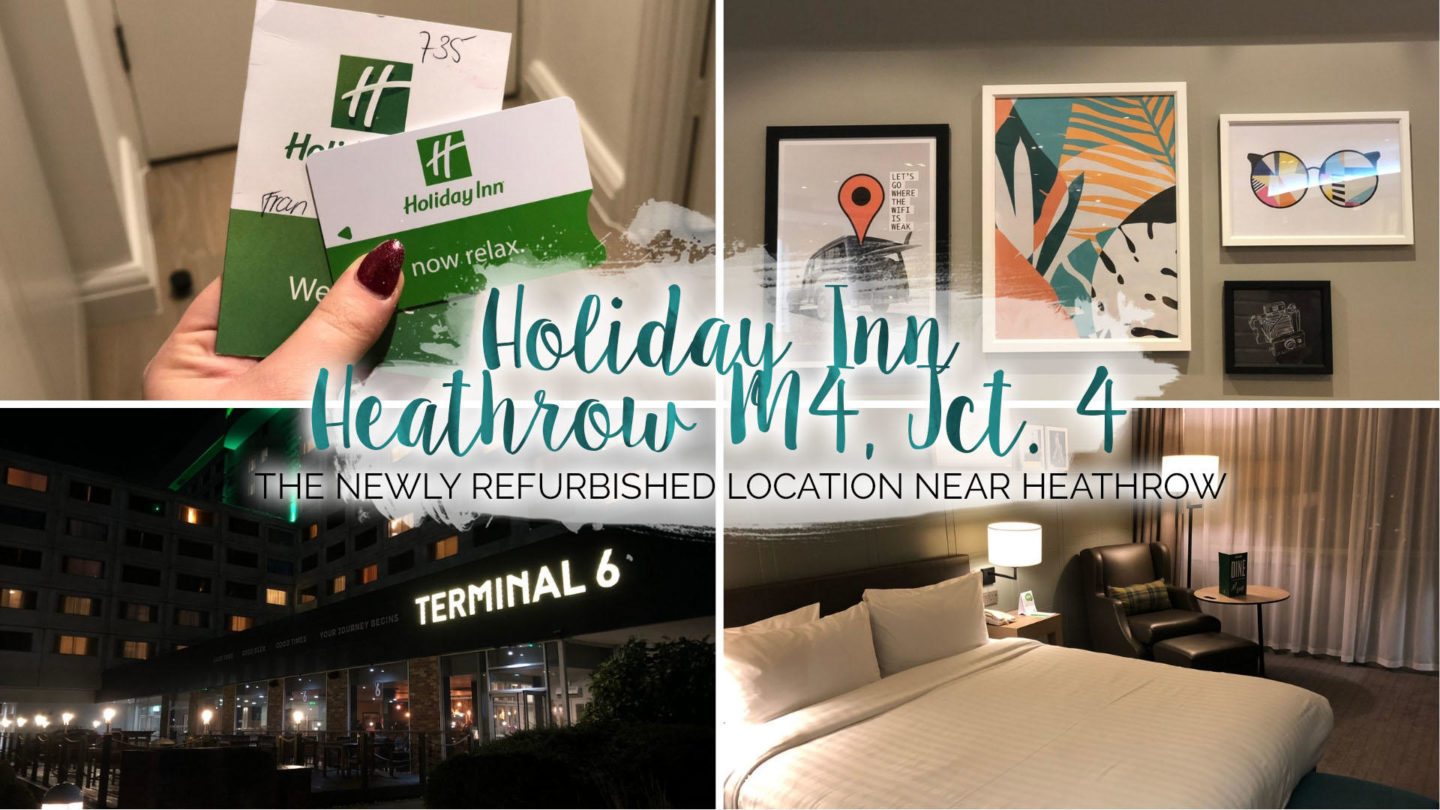 At the beginning of December, a rather exciting email landed in my inbox letting me know that the first stage of LGH Hotels Management Ltd multimillion refurbishment plans was complete. Who are LGH Hotel Management and why is this exciting news you might ask? Well, they own and manage a portfolio of Holiday Inn and Crowne Plaza hotels across the UK and are currently in the process of upgrading many of their hotels to bring them in line with the brand's ideals. The first stage of this was the Holiday Inn at M4, Junction 4 which was reopening after a huge refurbishment including major works to the lobby and public spaces. Located in a convenient location not only for travel to and from Heathrow, Windsor, Ascot and of course Central London.
Holiday Inn Heathrow M4, Junction 4 now has a new look to reflect its fantastic location. So, here's what I thought about my stay;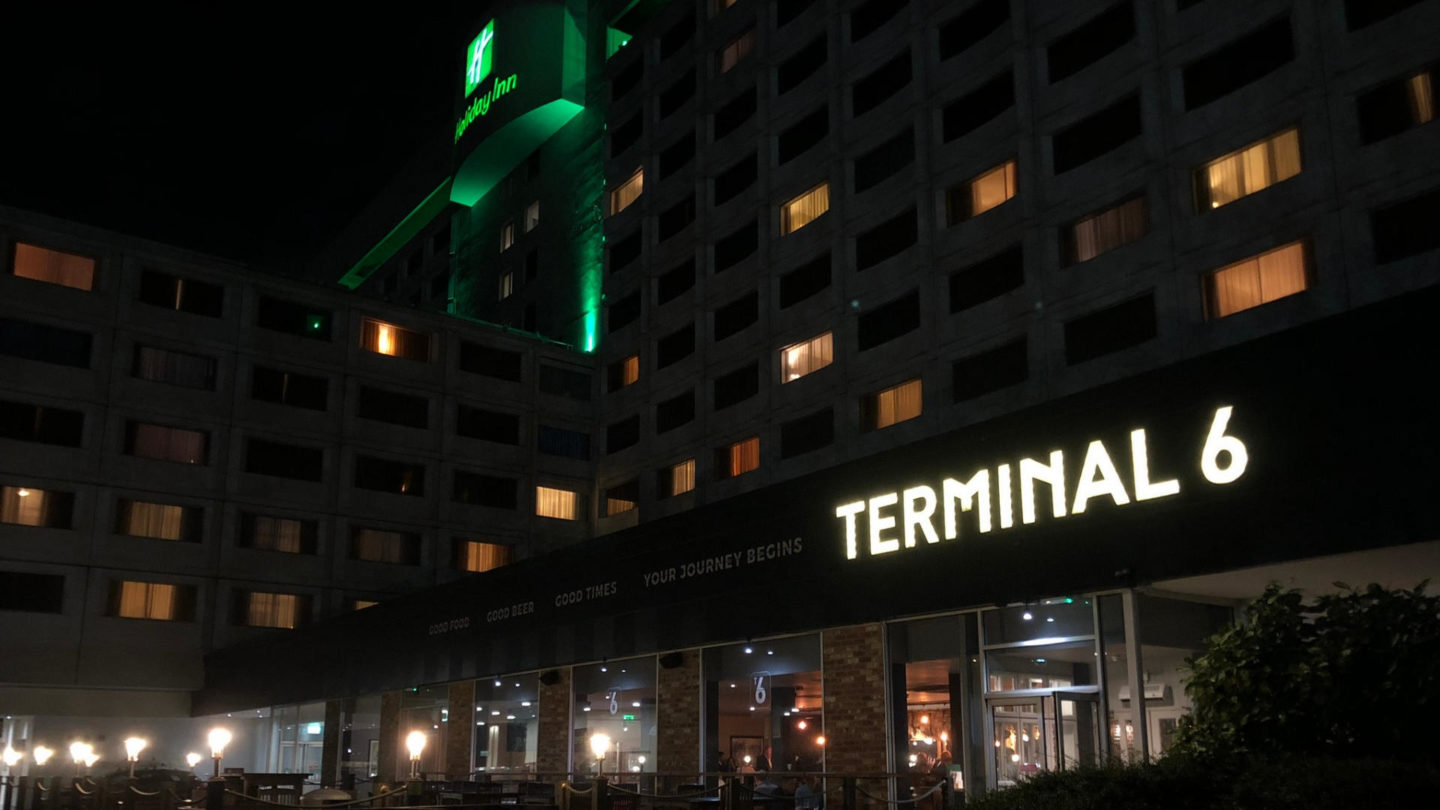 A Night At Holiday Inn Heathrow M4, Junction 4
As you arrive at the Holiday Inn Heathrow M4, Junction 4 you're greeted by the green light illuminating the Holiday Inn logo to at the top of the building and the aptly named Terminal 6 bar and lounge. (A play on Heathrow currently having 5 terminals.) This was a key part of the refurbishment and working with design agency Design Coalition they aimed to achieve the new Holiday Inn open lobby concept. In the words of Omar Nicholls, Development Director for LGH Hotels Management, "Our main goal with the open lobby design was to create a space that feels familiar, like an extension of home, and has a logical flow so guests can truly relax and utilise each corner in a way that makes sense to them and accommodates all of their work and relaxation needs."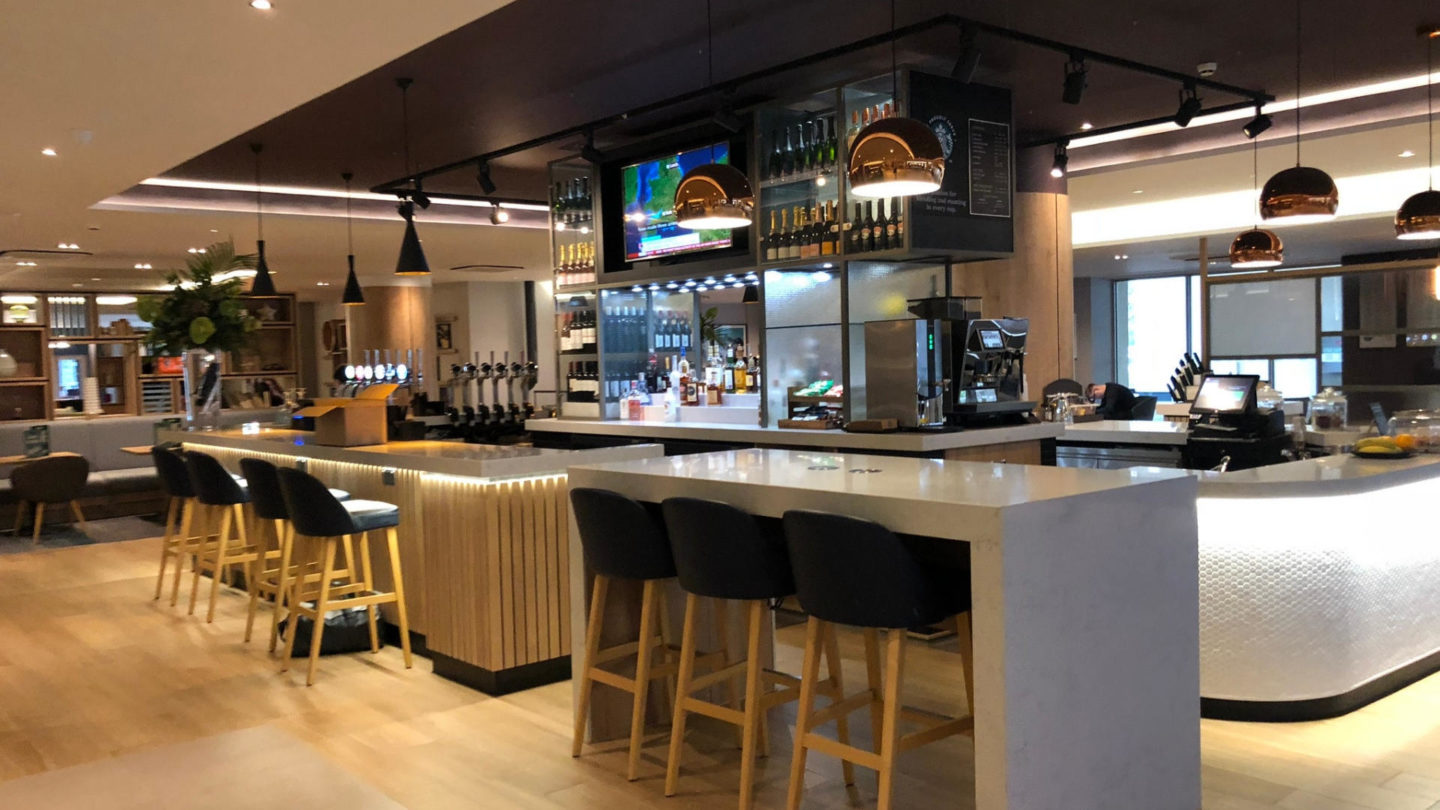 This new open lobby design has become a flexible and informal space with rooms for both those who wish to work remotely to those who just wish to enjoy a relaxing drink. There's plenty of comfy seating and space to play with the games, watch TV or read a magazine or book. And for one night only, it was home to the opening party laid on for the people who made the first of the refurbs happen. But, more on that on my vlog from the evening.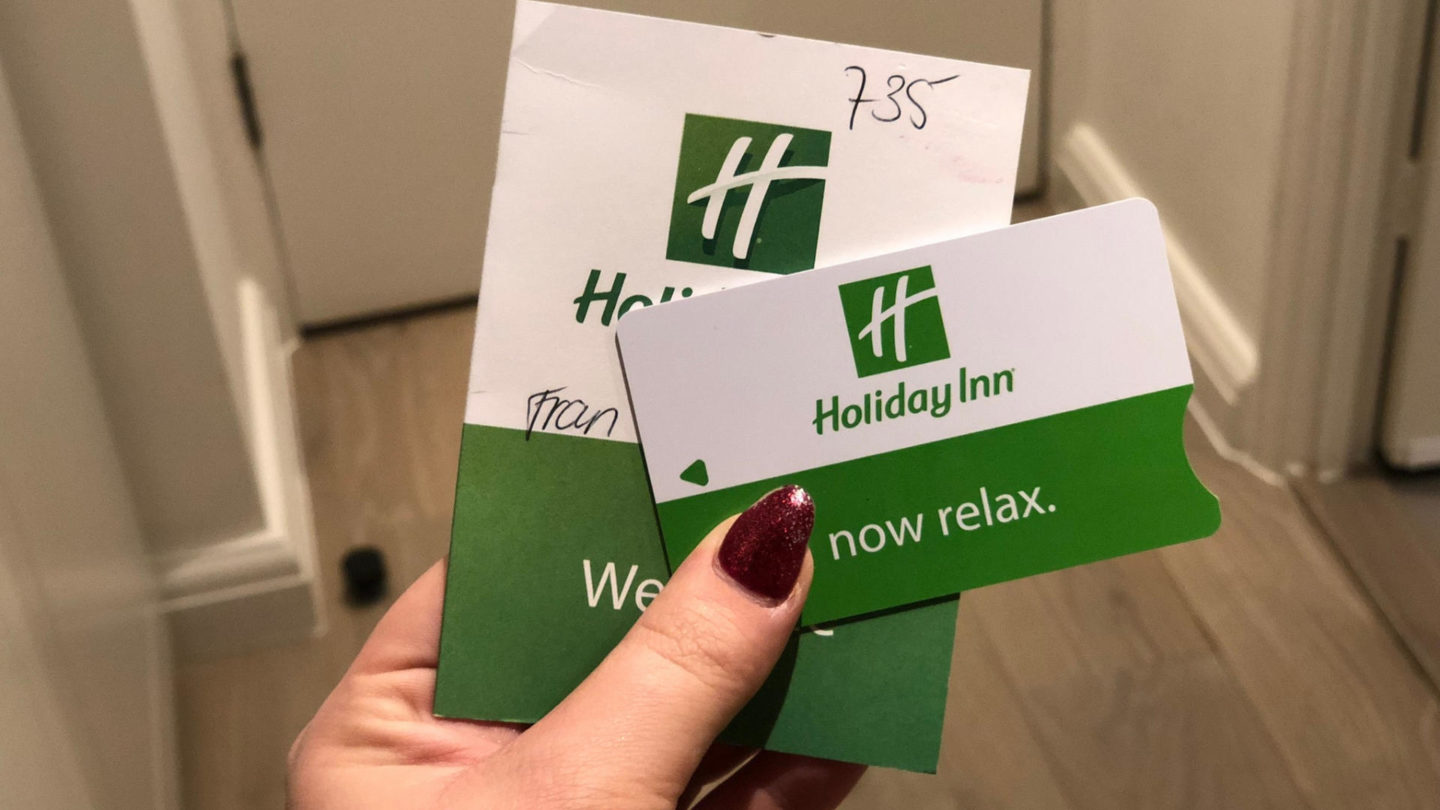 Holiday Inn's Executive Suites
I was lucky enough to be offered a nights stay at the Holiday Inn M4, Junction 4. Even better, when I checked in I found it was one of the new Executive Suites. And oh my gosh, it was gorgeous. Each room comes with an in-room safe, black-out shades and bathroom amenities such as a hairdryer. (Along with complimentary access to the fitness centre, 24-hour lounge and the on-site Business Center.) But the finishes on the Executive Suites really do make them stand out. I loved the choice of artwork and furnishings. It felt a million miles away from the busy motorway that it was located off of. Seriously, there wasn't a sound heard from it all evening!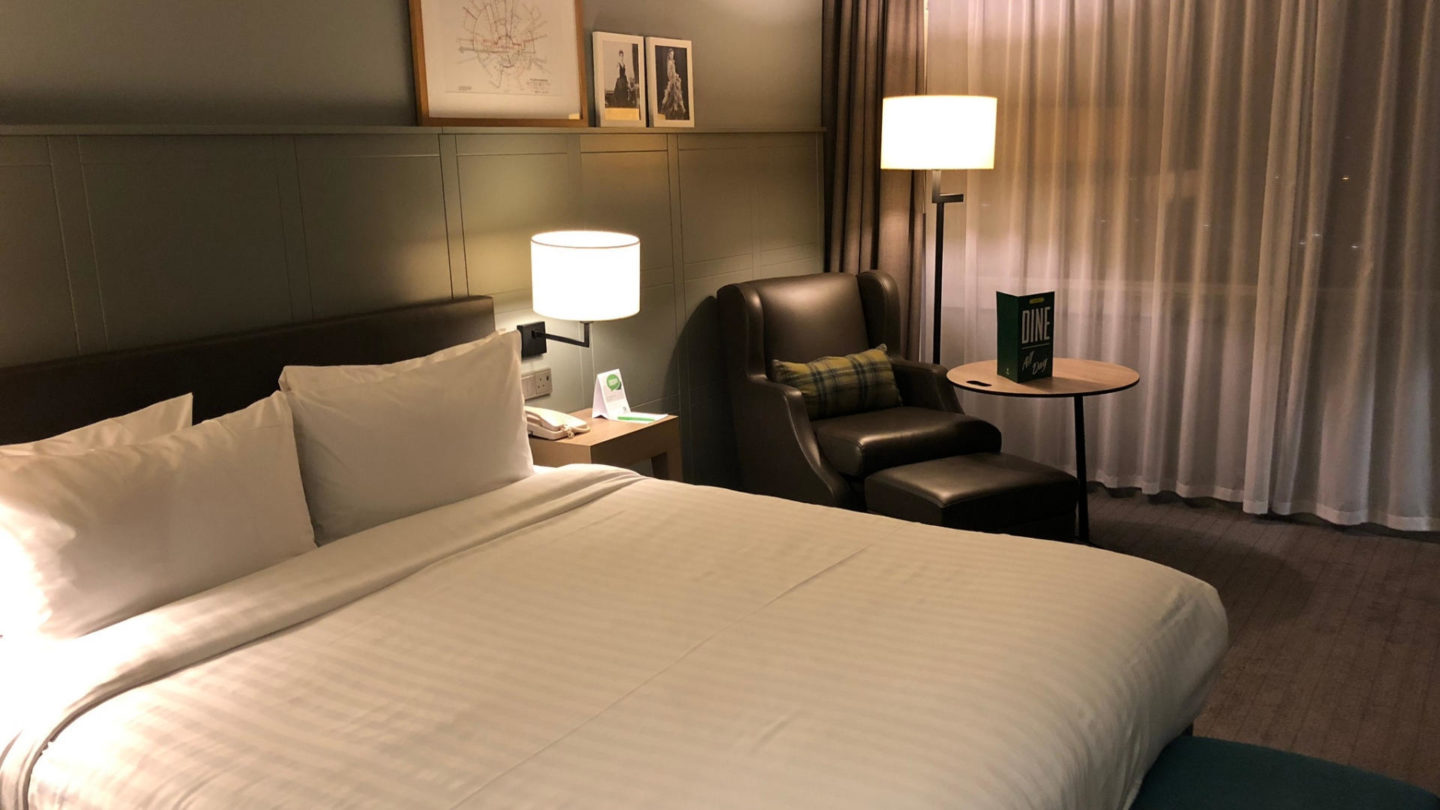 After going down to check out the festivities I made my way back to the room. I mean, it's not often I get this much me time. In particularly in such a gorgeous hotel suite. So I decided to use some of the complimentary toiletries and run myself a bath. Which I then spent a good chunk of the evening watching The Apprentice and having a glass of wine in. Total bliss.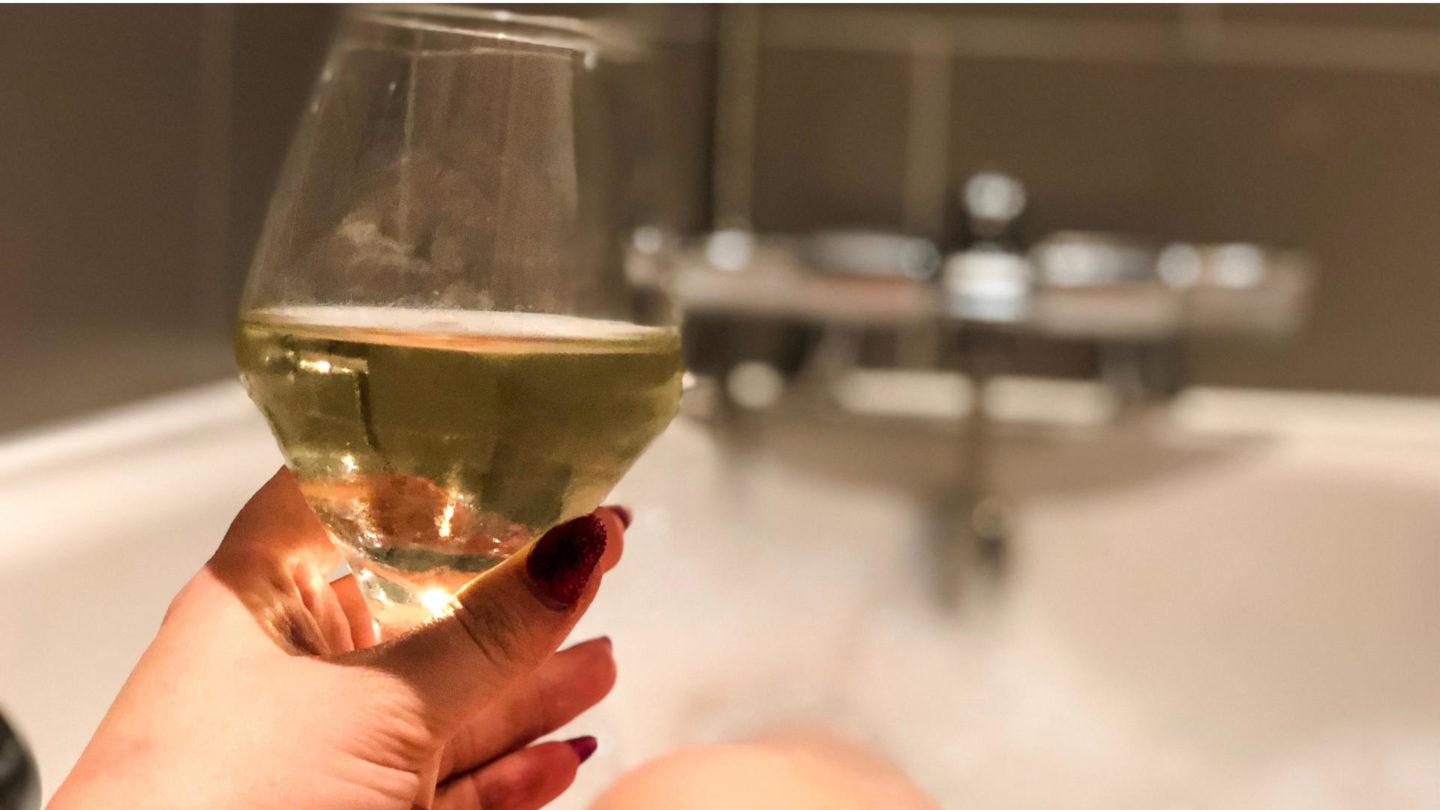 Genuinely what my idea of heaven looks like. Talking of heavenly, soon after I retired to bed and I must say the matress was one of the most comfortable I've ever slept on. A little birdy (okay, more like a little Becky, my friend who had a brief stint quality controlling for a bed company), tells me theyre some of the best Hypnos makes. I'd certainly be inclined to believe that as the case. With the perfectly fluffy pillows, comfy matress and spotless bedding, I didn't want to leave and ended up snoozing my alarm a few extra times…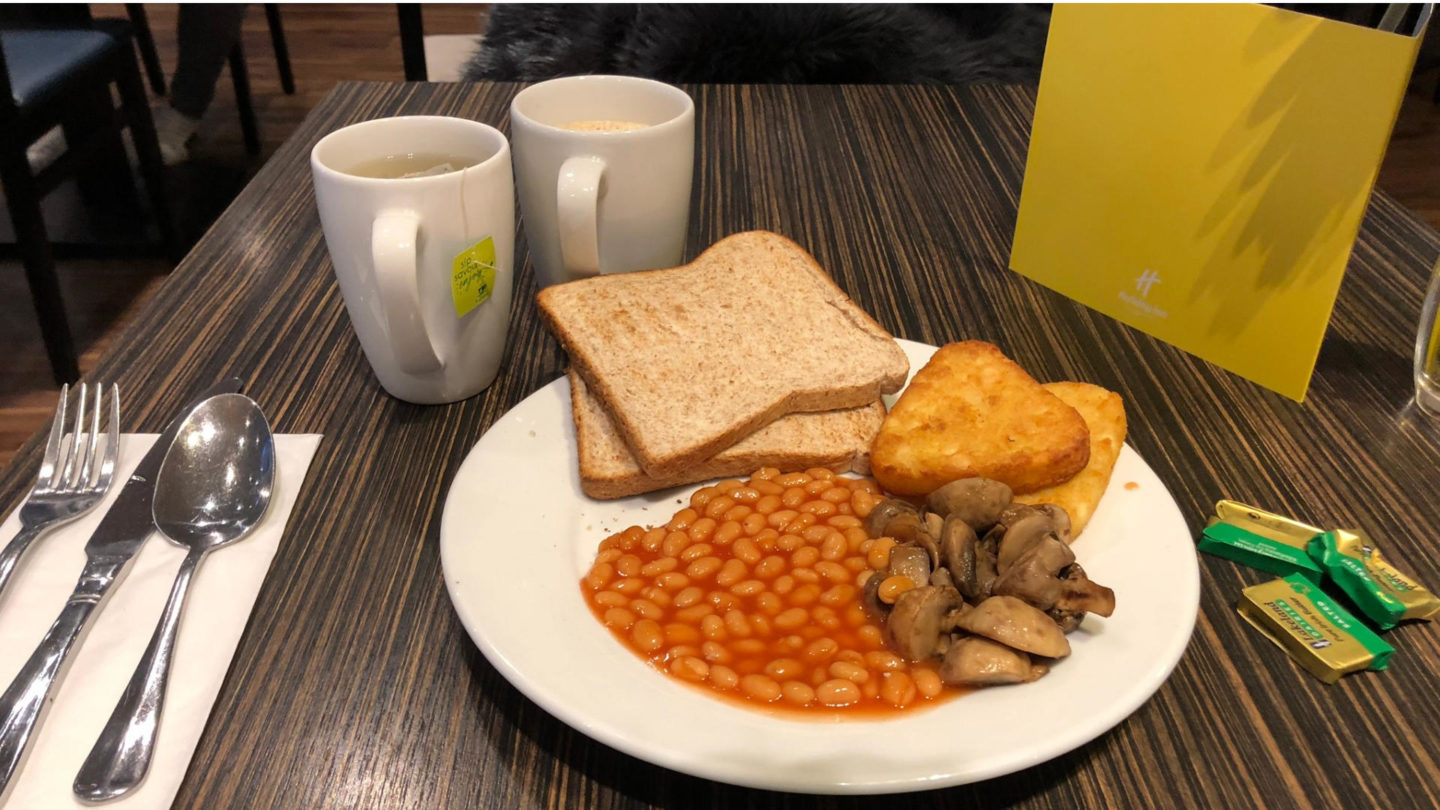 A Brilliant Buffet Breakfast
Even though I ended up snoozing my alarm, I knew I had to be up and ready before I missed out on the breakfast buffet. Because, well, what better way to start the day? Holiday Inn really did have all bases covered. From a selection of cereals and pastries to fruit and cold meats to the massive selection of cooked options. There really was something for every taste. I, however, decided to keep it simple and go for some of my favourite breakfast items. Namely, hashbrowns, mushrooms, beans and toast. (With a green tea and a coffee to the side). All very tasty and, despite being towards the end of the breakfasts opening time, all still fresh and hot. The perfect way to end a wonderful stay.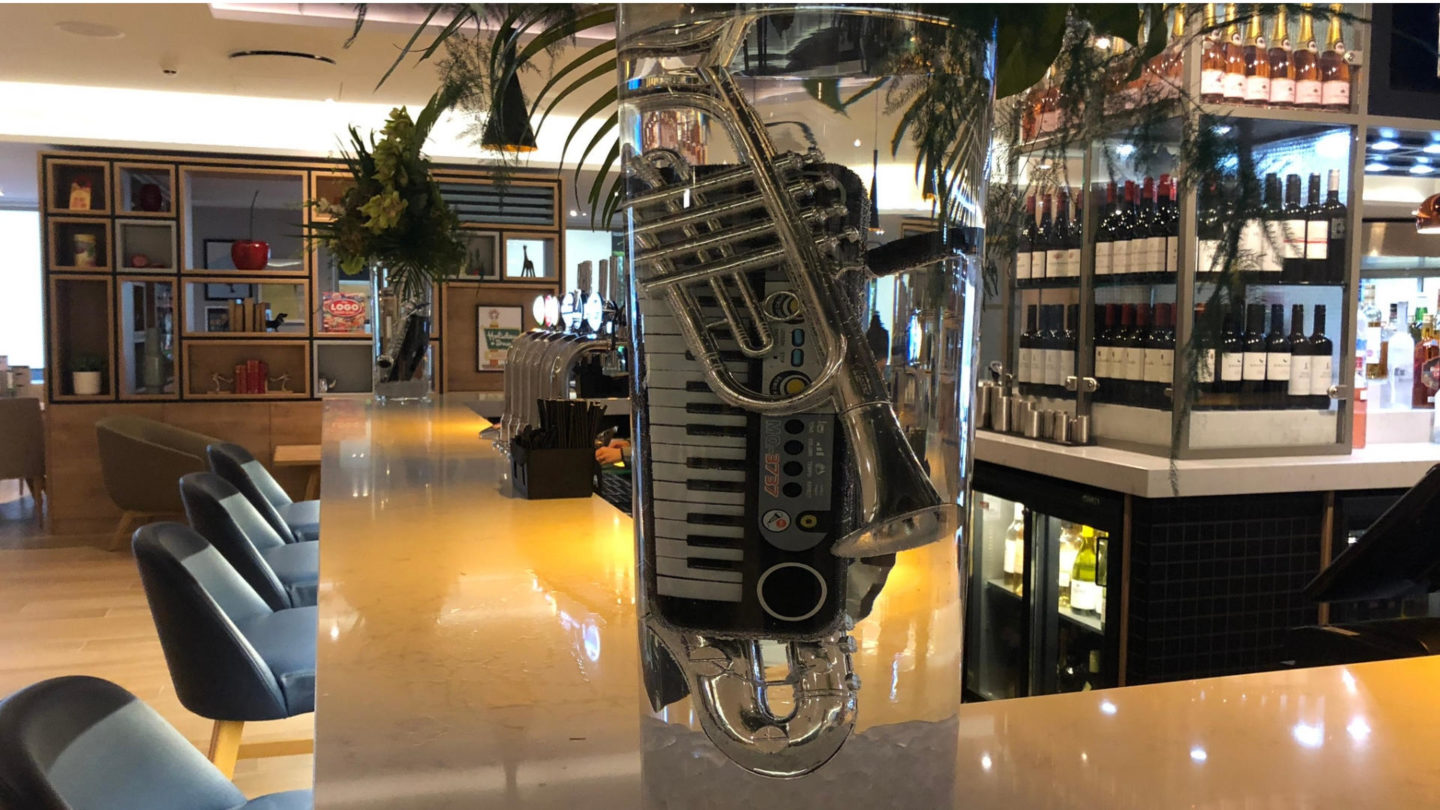 I would fully recommend the newly refurbished Holiday Inn London, Heathrow M4, Junction 4 if you are planning to travel from Heathrow. (Or Windsor. Or Ascot. Or need a stop off in the area around that end of the M4 for that matter. ). Rooms start from £84.55 with check in from 2 pm and check out by 12 pm.
Find me on;
Bloglovin' | Twitter | Instagram