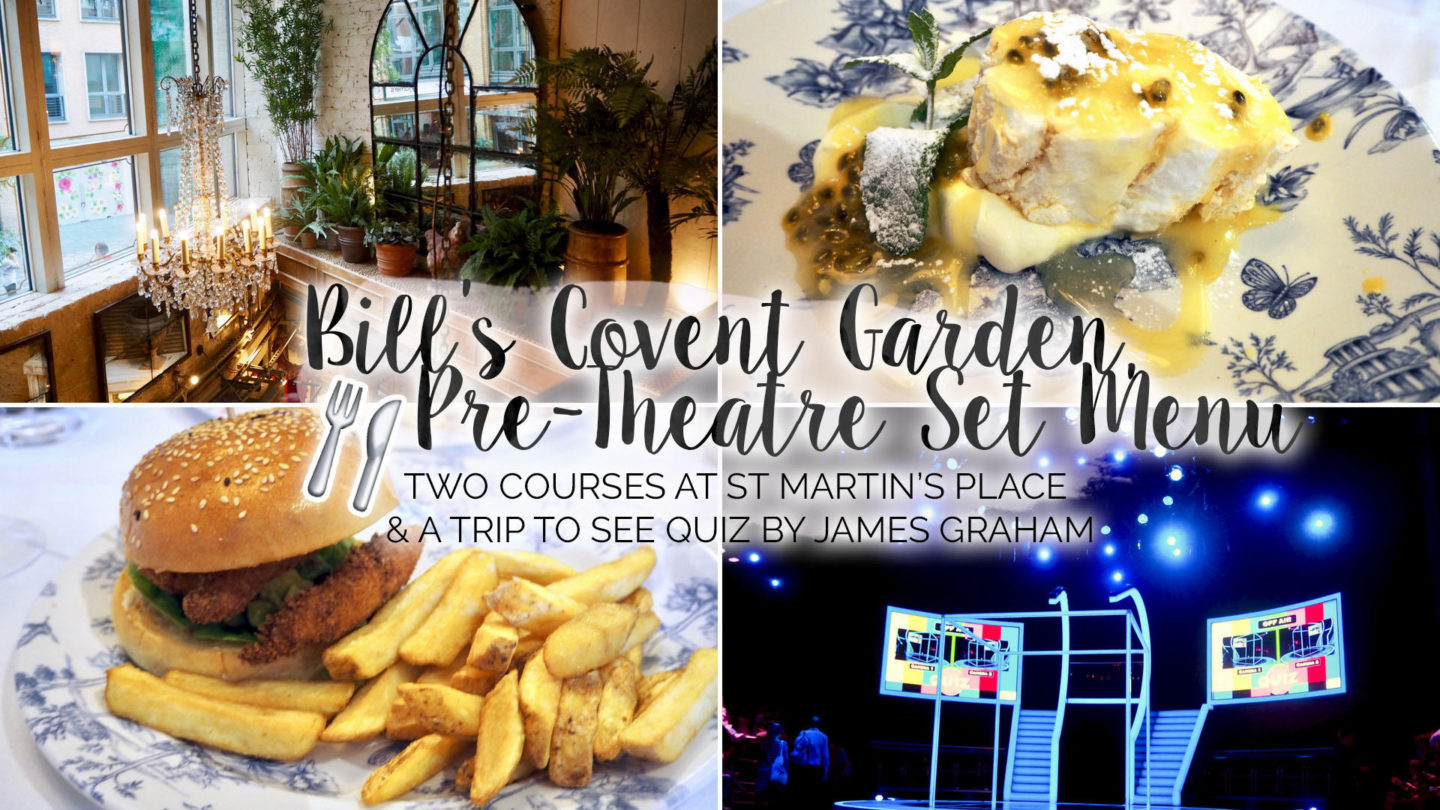 Covent Garden is one of those places that always surprises me. I feel like I've paid a visit around once a month since I began living in London and almost everytime I've spotted something new. Be that a new bar or restaurant, a boutique to get lost in or an interesting piece of art. (Christmas time here is my favourite for this very reason!)
Take, for example, St Martin's Courtyard. Somewhere that, if you didn't take the right turn you may well miss. Filled with a selection of shops and restaurants but away from the hustle and bustle of the main Covent Garden Square. And, nestled away in St Martin's Courtyard, you'll find the newly refurbished Bill's Restaurant. Which was where my good friend and blogging babe Sophie asked if I'd like to check out Bill's Covent Garden's pre-theatre set menu with her then see Quiz the Play by James Graham. So, here's what we got up to (and thought of the experience!)…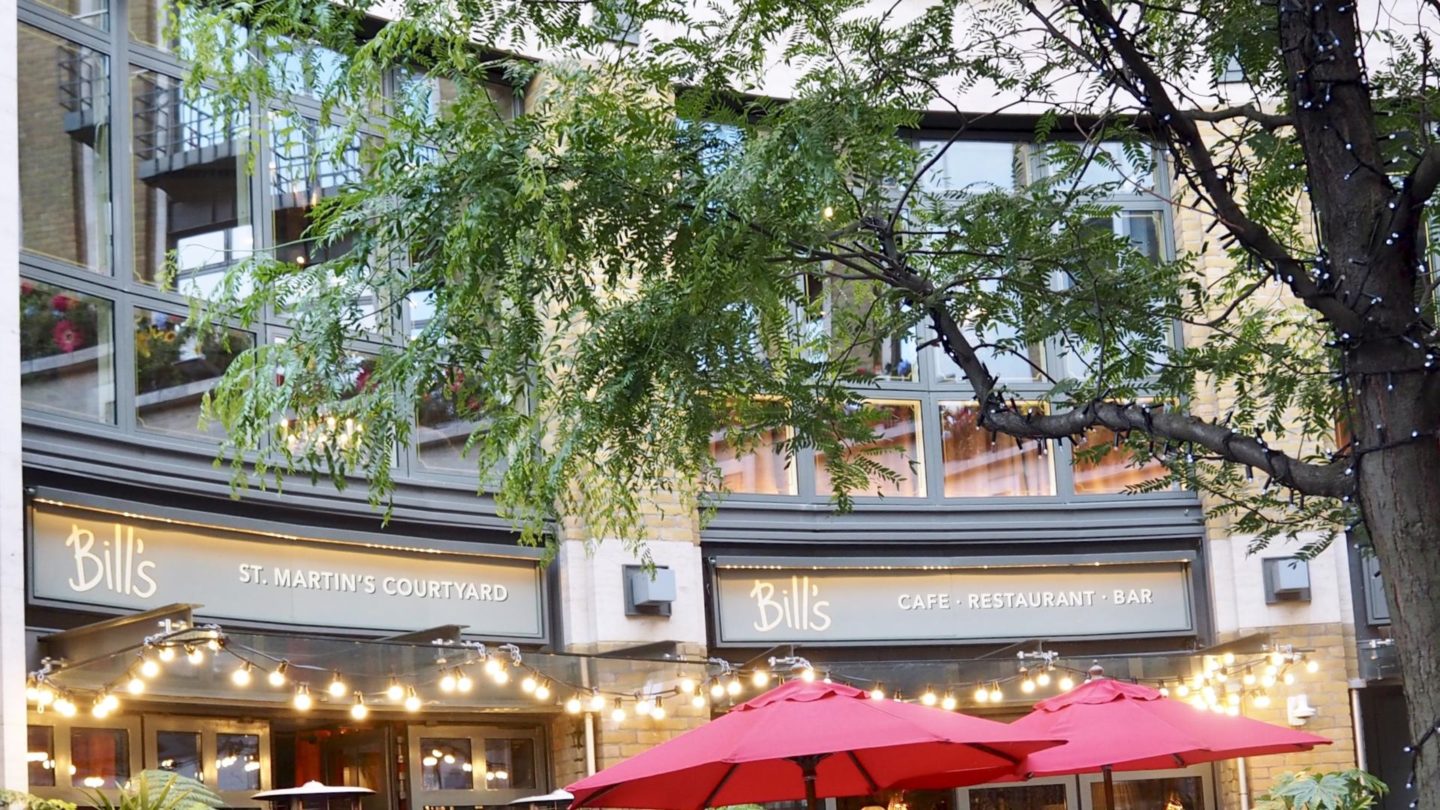 Bill's Restaurant Pre-Theatre Set Menu, Covent Garden
As I mentioned above, this branch of Bill's had recently undergone refurbishment. With this being my first visit to the branch I can't tell you how it compares to its previous look. However, what I can tell you is it has some serious "interior goals" moments with marble table tops, exposed brickwork and hanging plants to name a few of my favourite parts.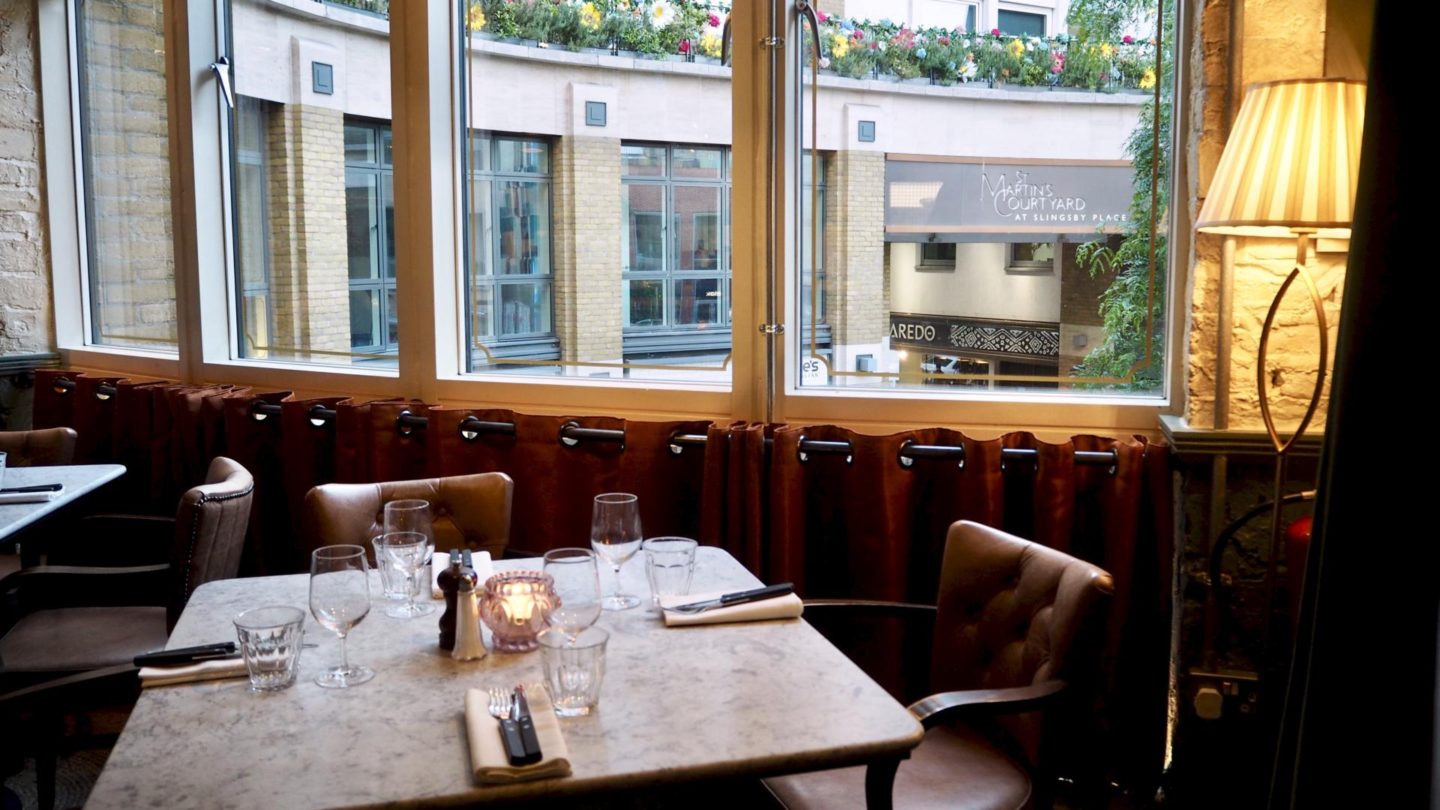 For the theatre offer, Bill's offered either a glass of Prosecco, Bill's Beer or soft drink and two-course meal with tea or coffee and your ticket to see Quiz for either £45 or £65. (Depending on if you choose a Band A or Band B ticket). A two-course dinner for two and a show for under £100? Pretty great value for money considering the costs normally involved in dinner and a show!
Although this offer ended on the 16th of June, keep an eye on Bill's website to see when they launch the next deal of this type.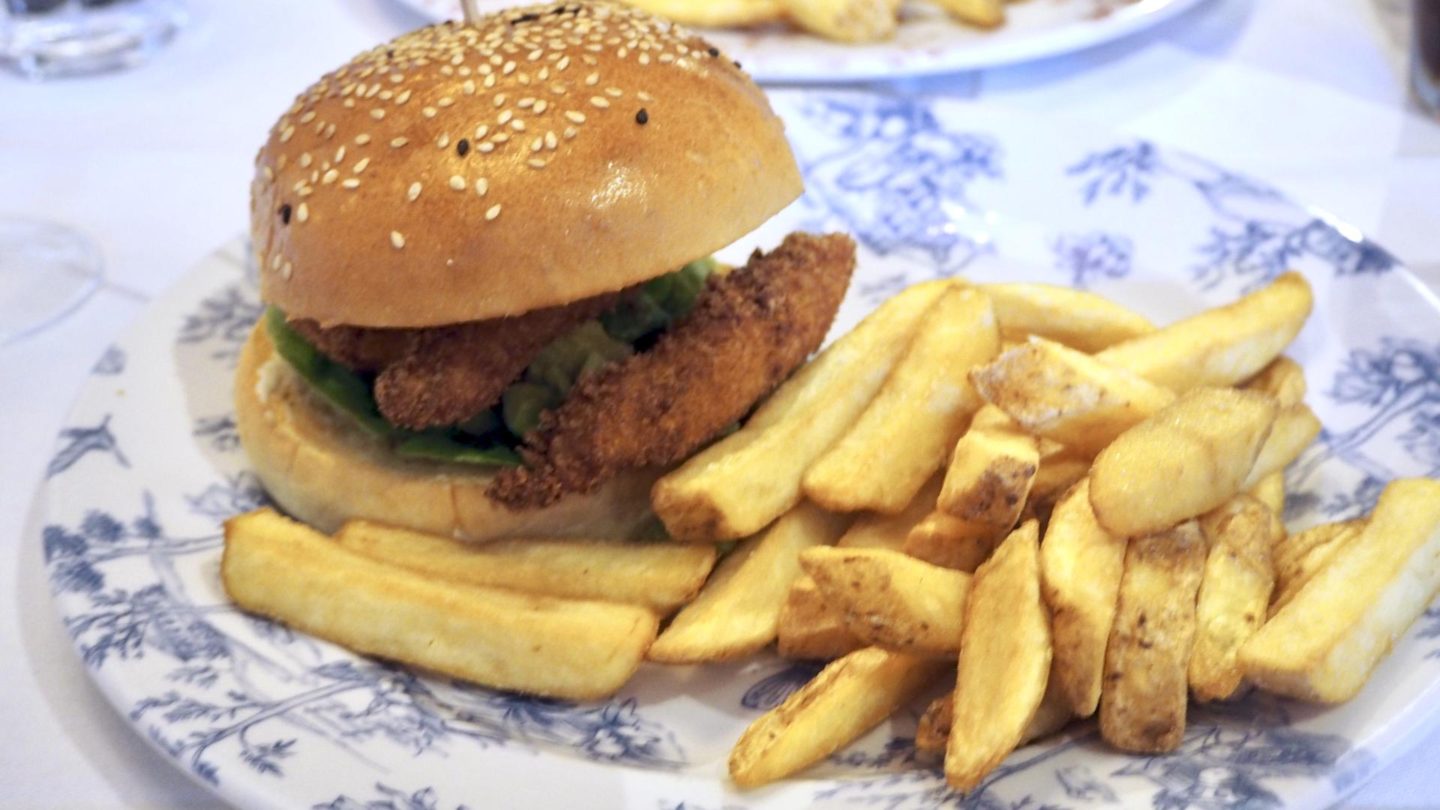 The Main Courses
As both Sophie and myself have a bit of a sweet tooth, we decided to go for a main and a dessert. With a choice of four mains including, fish, steak, chicken and a vegan option there should be something for everyone. Personally, I went for the Crispy Cod Burger which, aside from some crispy coasted cod came with avocado, lime aioli inside and chips to the side. Because, well, you can't beat the comfort food factor of a fish finger sandwich right?!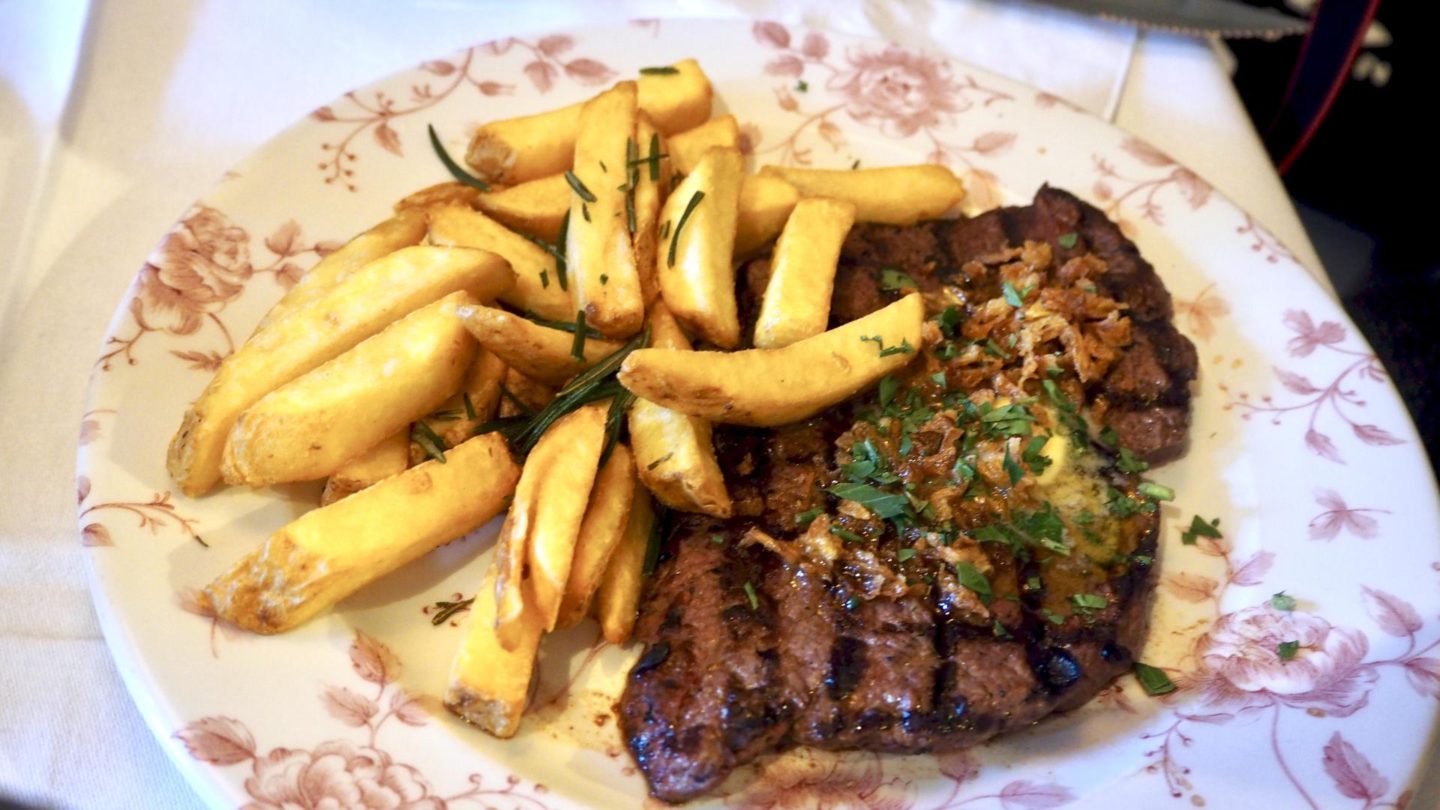 Sophie, however, went for the Minute Steak which was cooked in garlic butter and came at a £2 supplement charge. Much like my cod burger, the steak also came with chips. This time rosemary salted ones. Due to the cut used for minute steak being so thin, Sophie couldn't have it her normal rare, but said it was enjoyable nevertheless.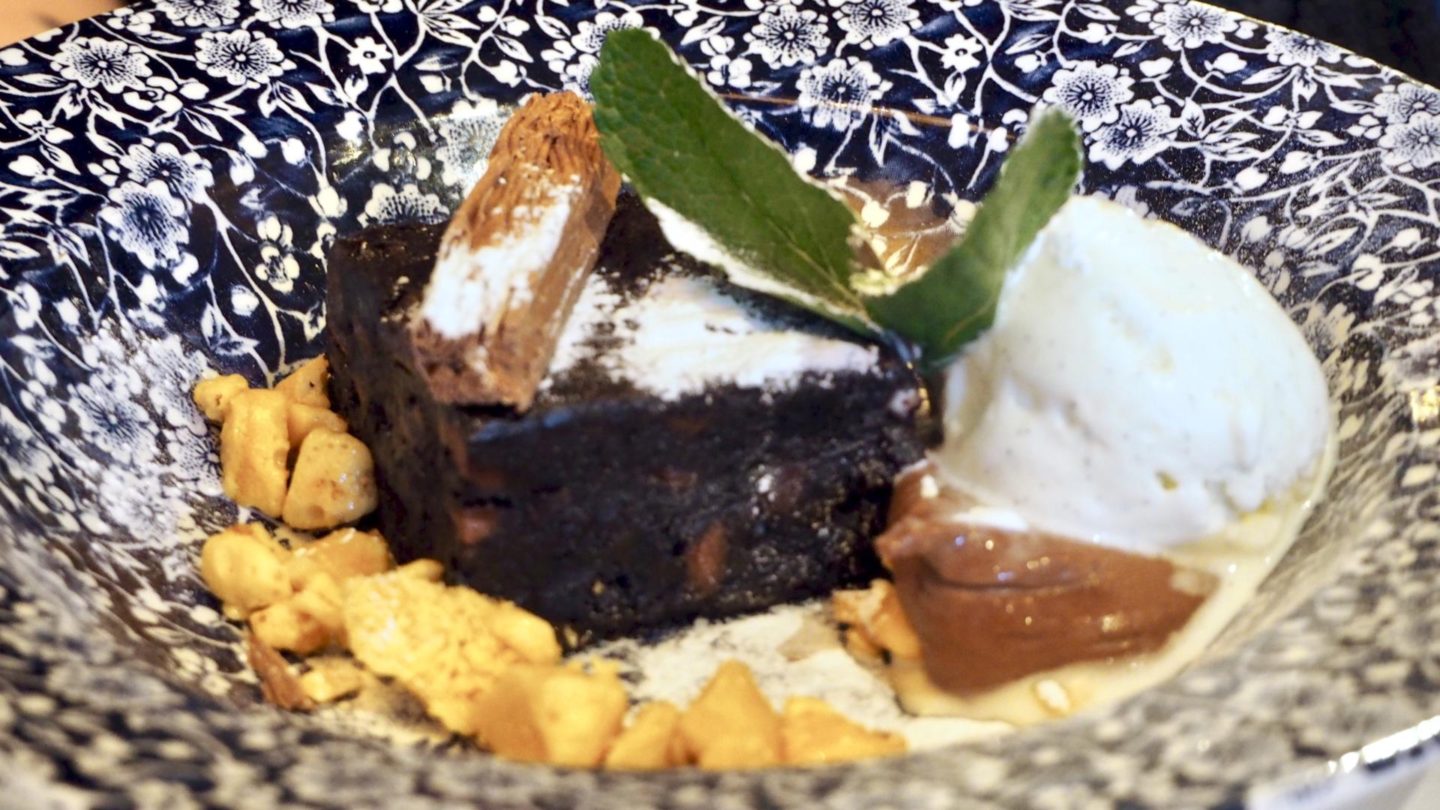 Dreaming Of Desserts…
Next, it was time for desserts. To be honest, this was the choice I found hardest to make as all three options sounded absolutely lovely. In the end, Sophie picked the Warm Triple Chocolate Brownie. This was served with a milk chocolate mousse, vanilla ice cream, honeycomb and topped with a chocolate flake. I was about to get major dessert envy, well, that was until mine arrived…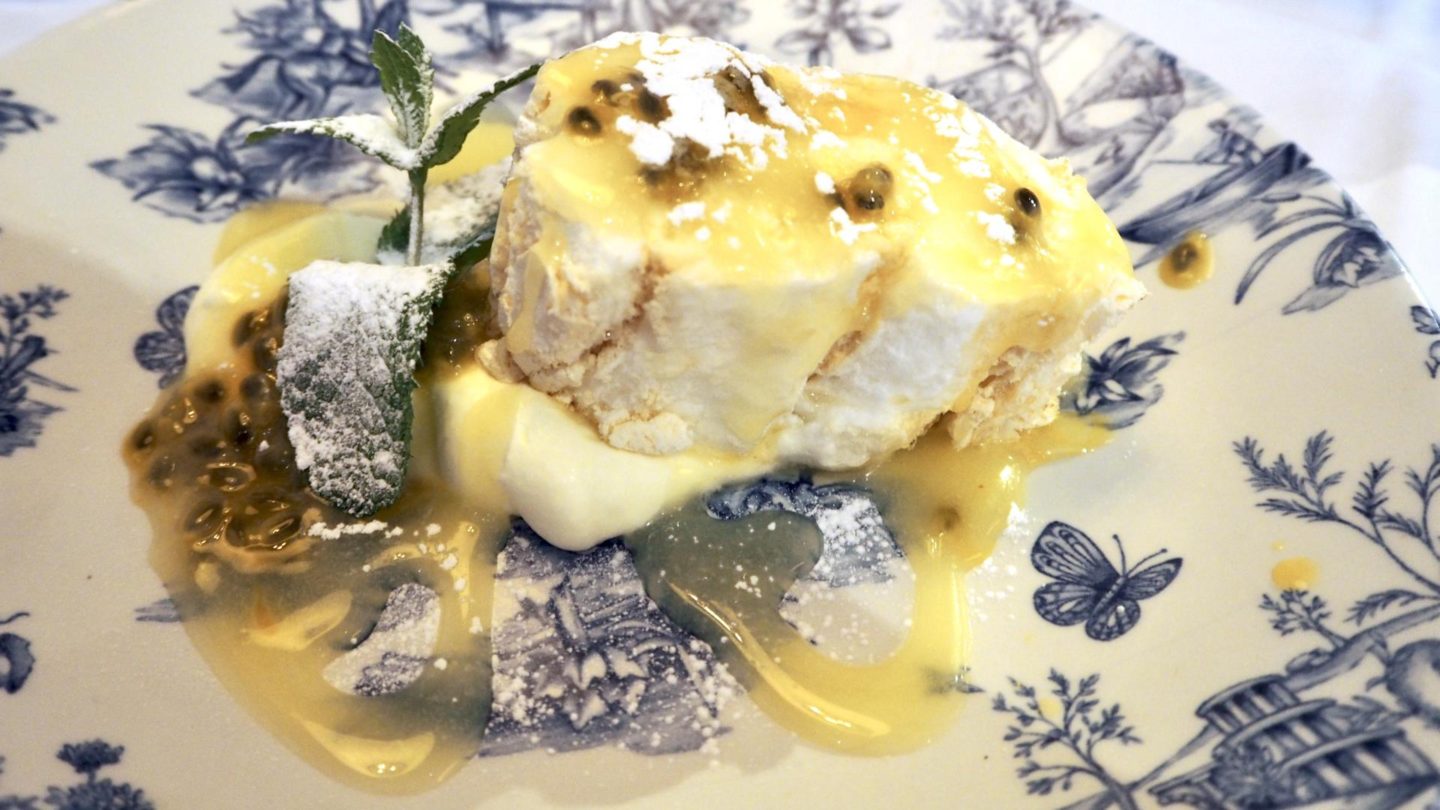 For my dessert, I had chosen the Lemon Meringue Roulade. If you're not sure what a roulade is, it's a meringue filled with lemon curd and whipped cream and in this case, topped with passion fruit. It was light, crisp and delicious. In fact, I'd go as far to say it was the perfect palate cleanser to end a meal.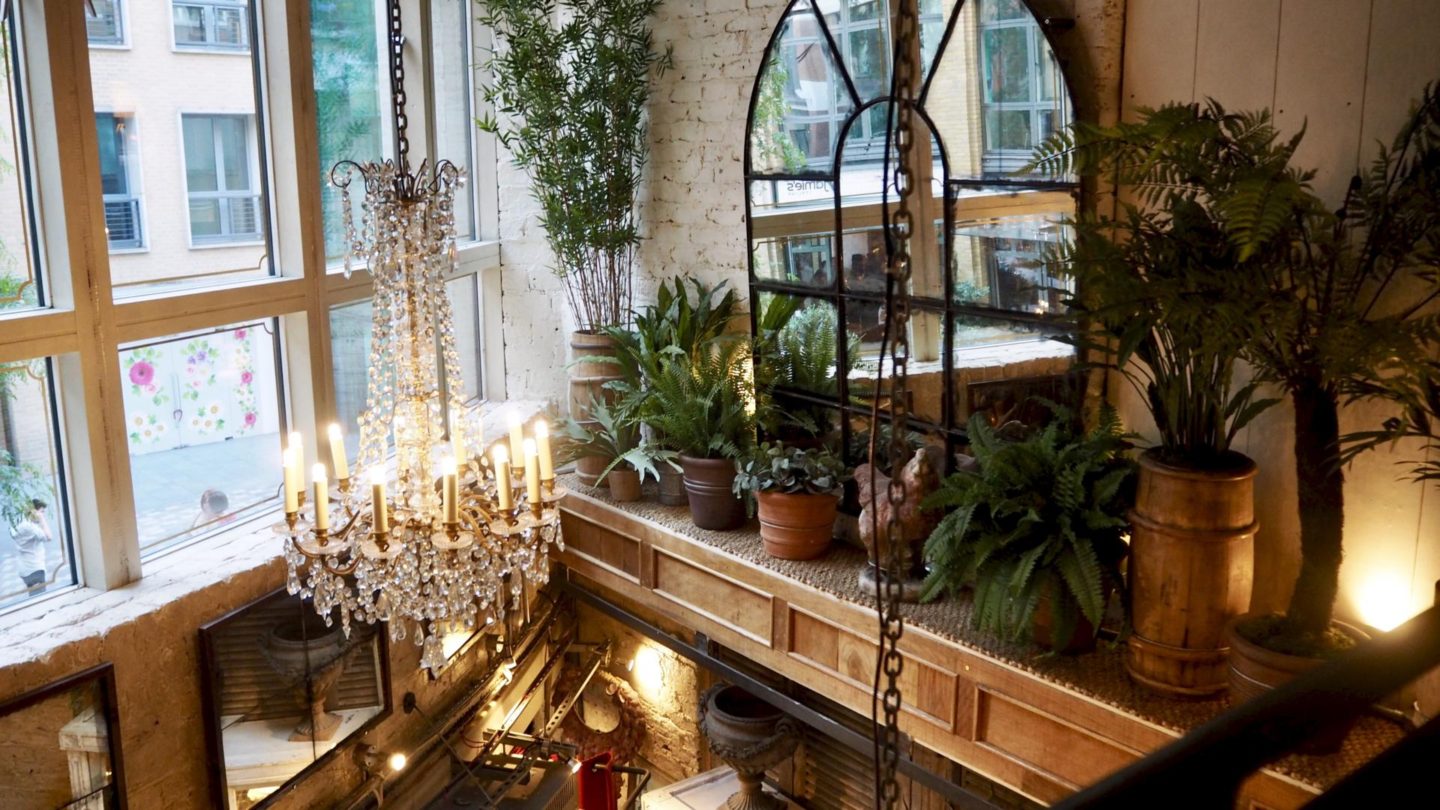 Quiz the Play by James Graham, Noel Coward Theatre
With full tummies, we made the short walk across to the Noel Coward Theatre. Here, we took our seats and were surprised to see we also had a keypad. This was because in this play about the cheating scandal on the ITV show "Who Wants To Be A Millionaire", the audience had to decide if we felt they were "guilty" or "not guilty". Not aware of what happened? (You're showing your age here Fran…). To put it simply, army major Charles Ingram was accused of cheating his way to a million. This was through, I kid you not, having someone cough him the answers. As someone who remembered this when it was breaking news, I thought it was a strange choice to adapt to the stage. However, Quiz was less about the events of that episode and the build-up. More so, it was how truth or misinformation can change public opinion.
While I love the theatre, this was a bit deeper than my usual choice of musicals and comedic plots. It was great to go and see something out of my comfort show and if you like to watch something that really makes you think I'd recommend catching Quiz when it's next in town.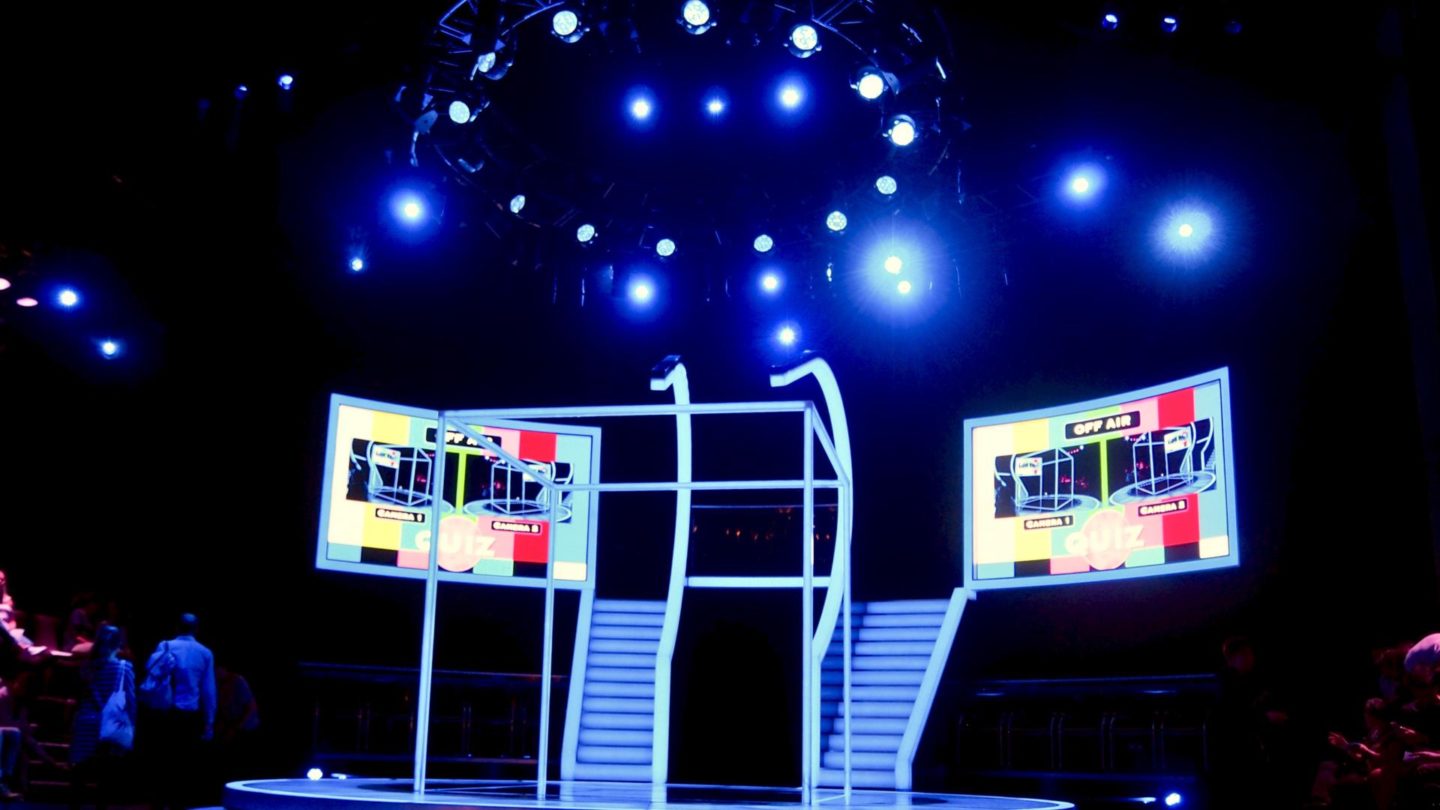 Have you tried Bill's set menu before? And, did you get to catch Quiz by James Graham while it was in London?
Find me on;
Bloglovin' | Twitter | Instagram