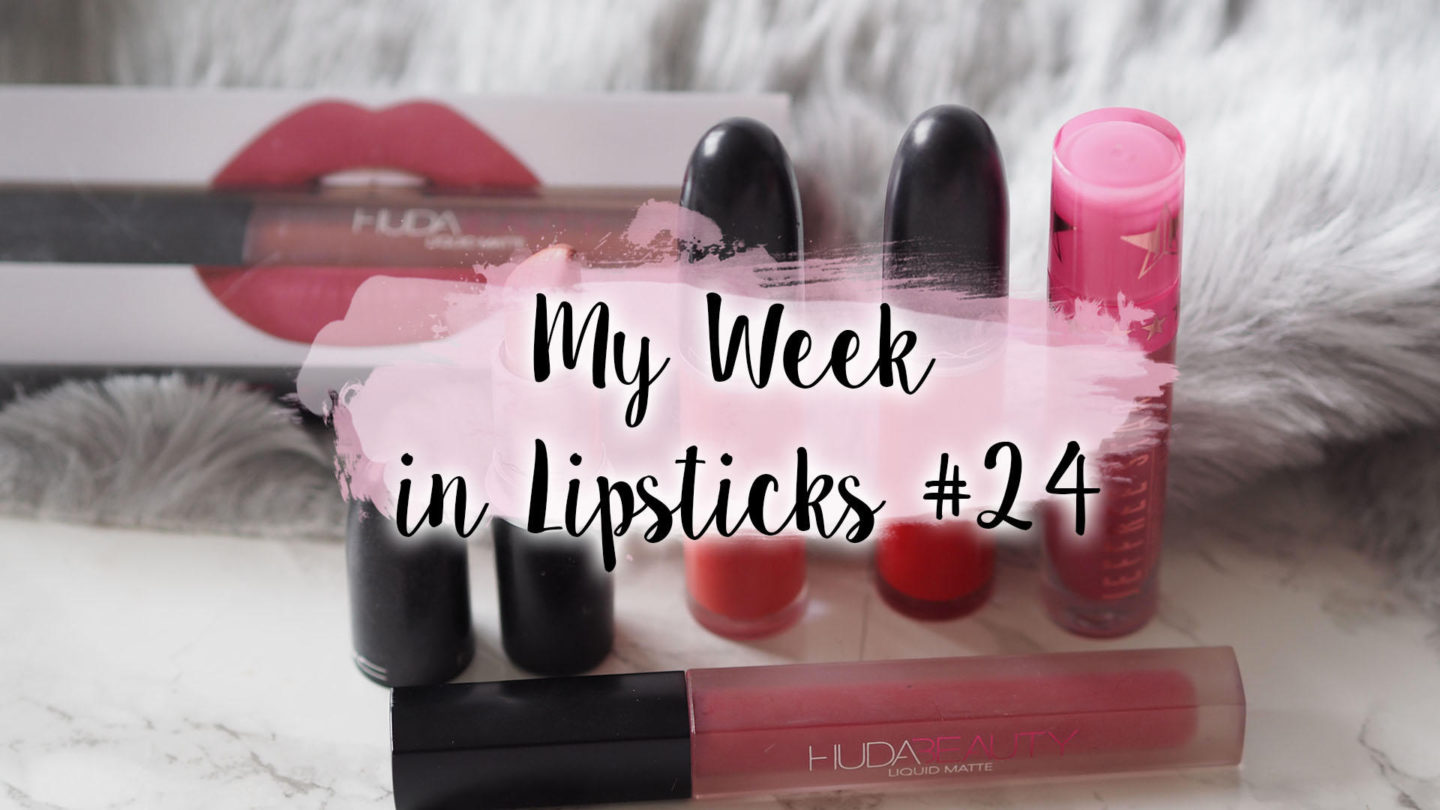 Oopsy, so for the second time in a row, I've ended up missing a week in my week in lipsticks. Next weekend with the bank holiday I need to try be a little more on it…
Anyway, with the bank holiday, two events, meal prepping (and finally trying to get back on top of my Instagram and blogging game) – it's safe to say this week has been a busy one. So on which note, here's what I got up to (and what lipsticks I wore doing it!)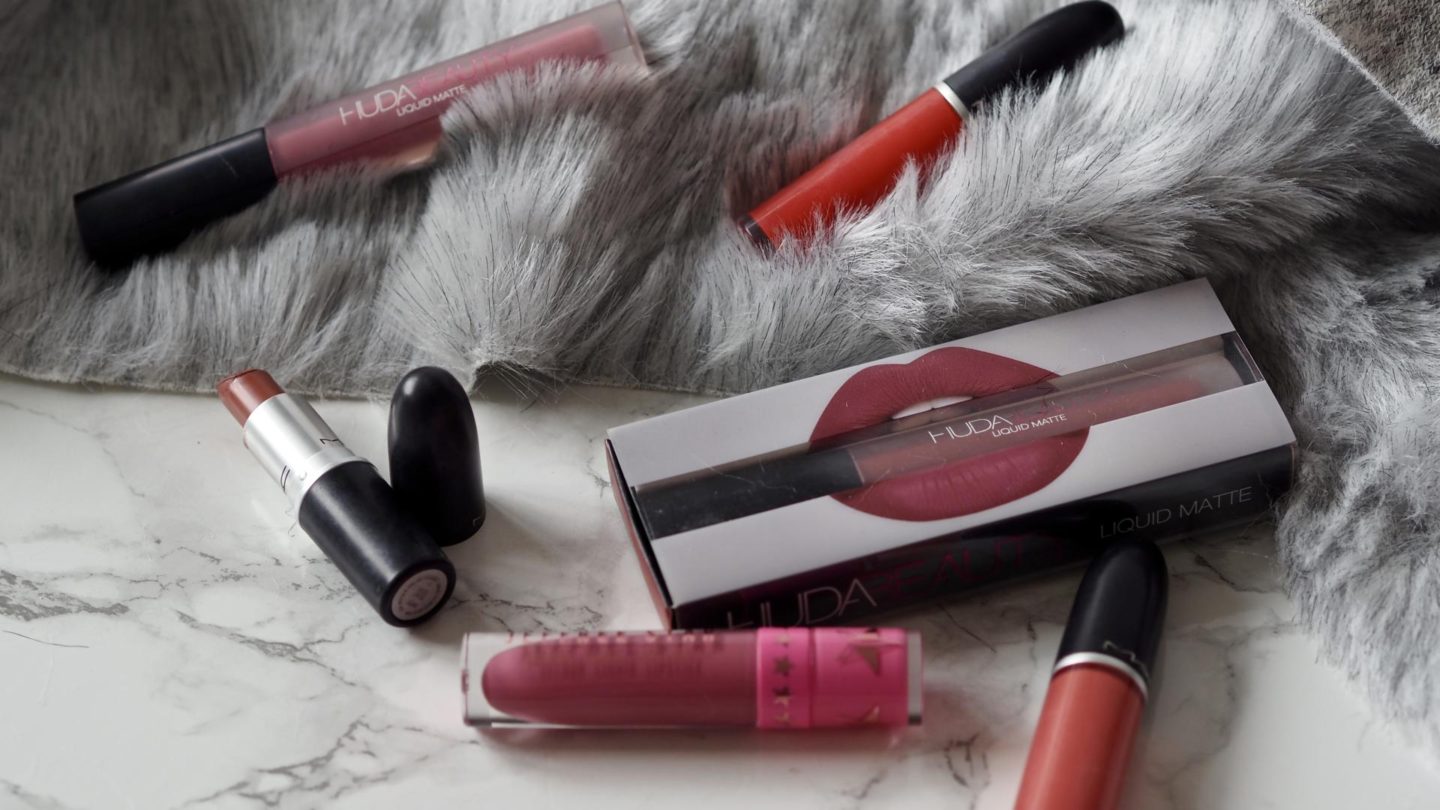 Sunday – MAC Retro Matte Liquid Lipcolour in Quite The Standout. After spending the morning catching up on blogging, Sunday was spent heading into central London. In hope of getting to finally try the candy floss and ice cream hybrid I headed to Covent Garden. Sadly though, with a queue round the block, instead I settled for going for a walk up to (a mostly closed) Oxford Street and grabbing a huge bowl of pasta at Va Piano. This gorgeous bright orange red was the perfect companion, plus it lasted through both the day and dinner!
Monday – n/a. Having a Monday off work is a rare luxury for me, so I took full advantage and decided to have the laziest day ever. Between having a huge roast dinner, binge watching Real Housewives and the a soak in the bath with my flamingo can holding float; it was just what the doctor ordered. That added to an early night, the perfect way to spend a bank holiday.
Tuesday – Huda Beauty Liquid Matte in Gossip Gurl. The only downside of a four day weekend is coming back to work on the Tuesday and needing to catch up. With a pile of work to do as long as my arm I headed into work with one of my favourite pink lipsticks from Huda Beauty. Between that and spending my lunch at the gardens of Buckingham Palace, my Tuesday most certainly could have been worse.
Wednesday – MAC Retro Matte Lipstick in Velvet Teddy. Aside from meetings at work, Wednesday was a fairly dull day. I went with a simple nude lipstick namely the classic Velvet Teddy. I mean, it is a cult classic for a reason right?!
Thursday – MAC Retro Matte Liquid Lipcolour in Rich & Restless. Last week I'd won a half hour off work to spend how I wished. So I took it on Thursday finishing for the day at 4.30pm and heading over to meet Sophie to go to The Vaults at Waterloo to check out a new bar. The Wonderland Bar is adjoined to Alice's Adventures Underground and opened last week. Even if you don't plan on seeing the show, the bar is a real treat. But more on that in another post!
Friday – Jeffree Star Velour Liquid Lipstick in Doll Parts. Friday was yet another busy one. This time, after winning ticket at the EE Lights of SoHo event, at the UK Blog Awards. I got glammed up (and managed to fit into a dress that was too tight a few weeks back!) and headed over to Park Plaza for the evening. I wore one of my favourite dusty pink lipsticks as I wanted something that wouldn't over power my eye makeup. But, yet again, more on what I got up to in another post…
Saturday – Huda Beauty Liquid Matte in Icon. After spending the last two evenings being busy bee, I was glad to have a lazy Saturday. After a longer lay in than I should have had I headed off to get my nails done. Upon getting back to the house I decided to try on a pair of jeans I'd bought a few weeks prior and wouldn't fit. (I only didn't take them back as they were from Primark and it hardly felt worth it. Low and behold they actually fit, so being on a high I treated myself to a few blog props. It was gonna be chocolate, but I felt that was probably counterproductive. Oh well!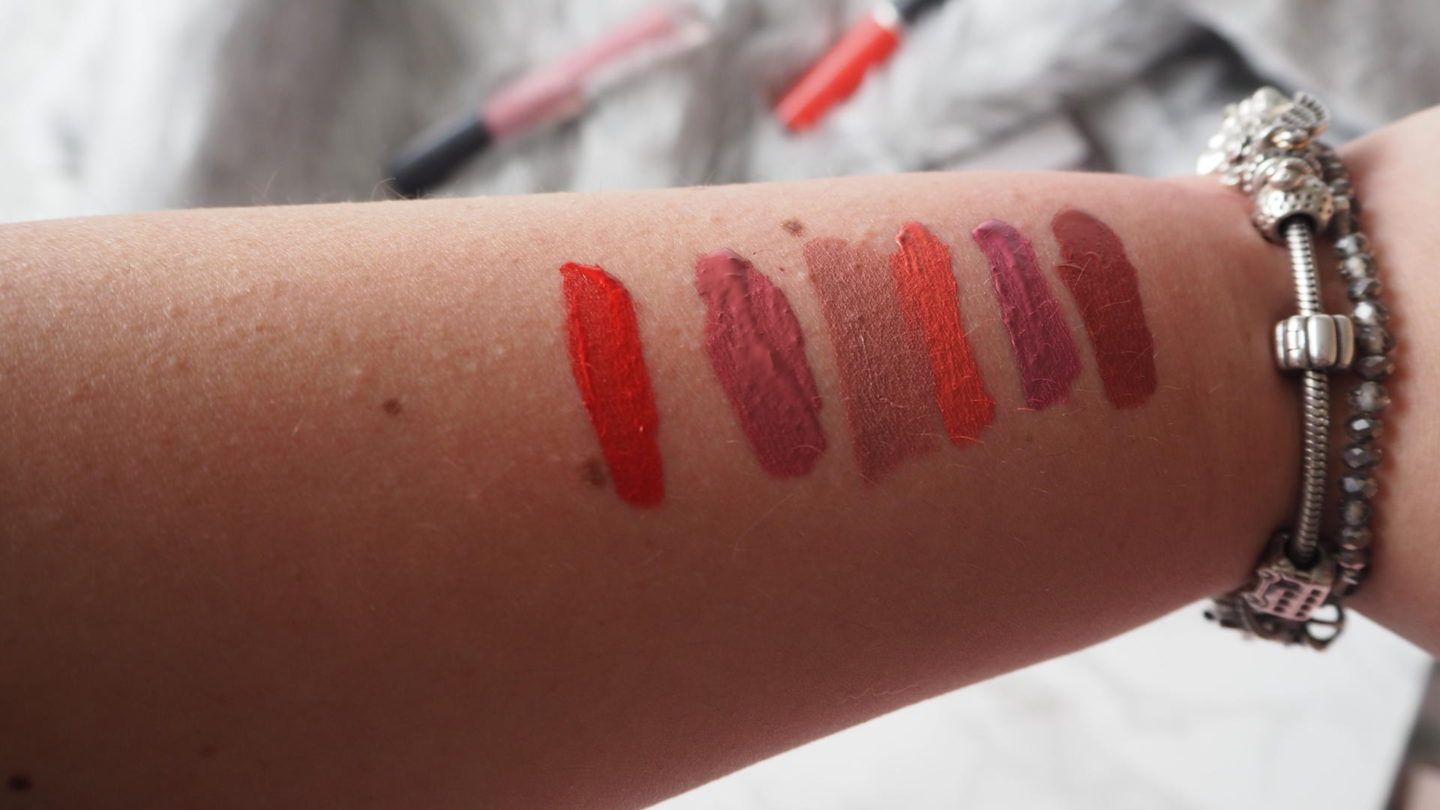 Swatches
Another week full of matte lipsticks. What can I say, I'm a creature of habit. For a change though, I have managed to make sure that I use more bright spring time colours. After all, while the sun is shining, you may as well take advantage. We know what English weather is like. You never know quite how long it will stick around…
What lipsticks have you been loving this week?
Find me on;
Bloglovin' | Twitter | Instagram