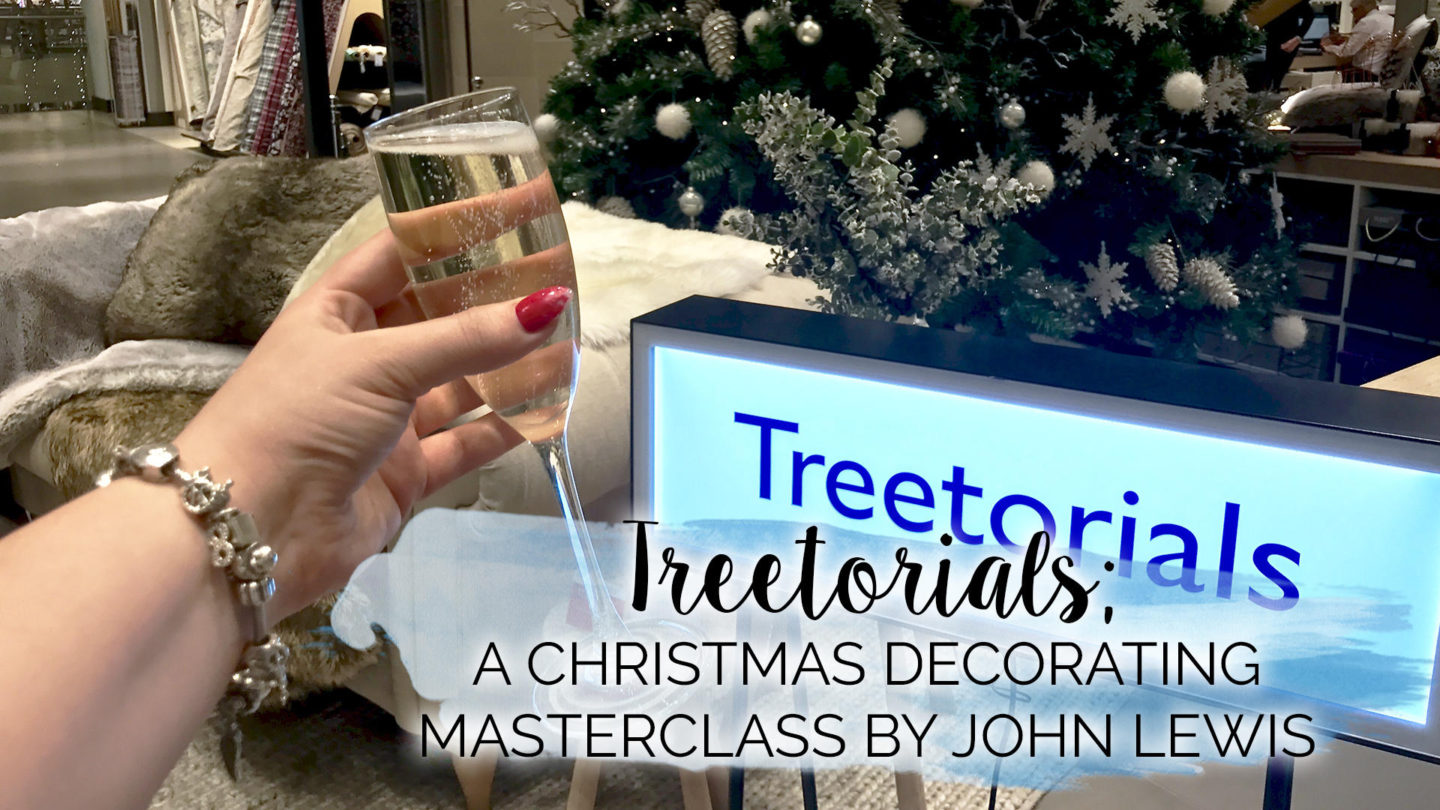 In the run up to Christmas, one of my favourite evenings is always the one spent decorating the house. I don't know about you, but in our house we spend an evening making the place look festive and then celebrate with a glass of mulled wine. We buy a new decoration each year and we always look for a unique way to style our living room year on year without blowing the budget. So when I heard about John Lewis' Treetorials, an in store decorating masterclass I was intrigued to say the least;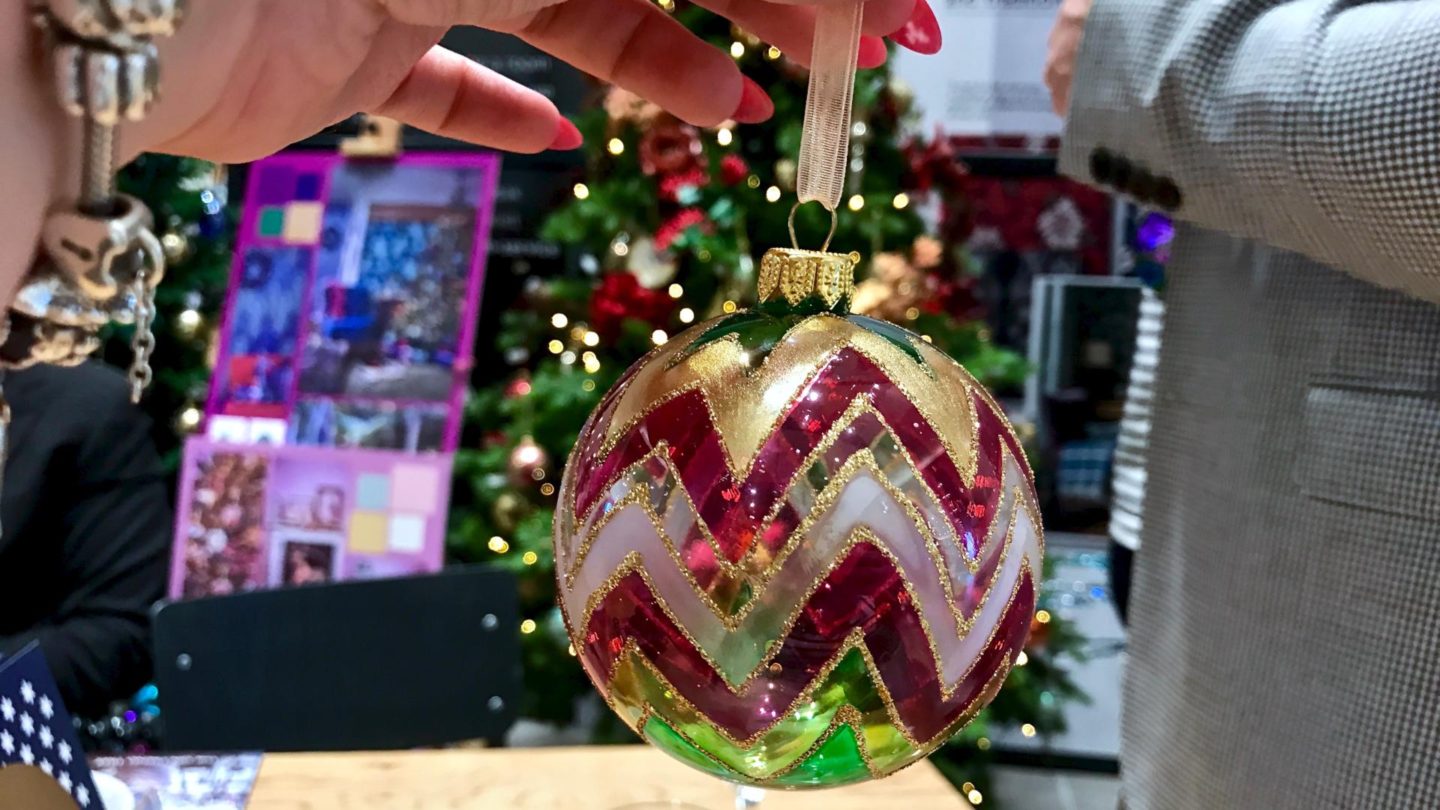 Treetorials, Christmas Decorating Masterclass by John Lewis
Every day throughout December, at 1pm at John Lewis, Oxford Street (& Peter Jones) an expert Tree Stylist will be hosting complimentary Treetorial masterclasses. Not in London? Not to fear, every Thursday in December in the Aberdeen, Birmingham, Leeds and Liverpool branches they'll be workshops hosted too. We were lucky enough for ours to be hosted by John Lewis' Christmas buyer Dan Cooper. So when it comes to Christmas decorating, he knows pretty much everything there is to know. He's not nicknamed "Mr Christmas" by the team for nothing after all!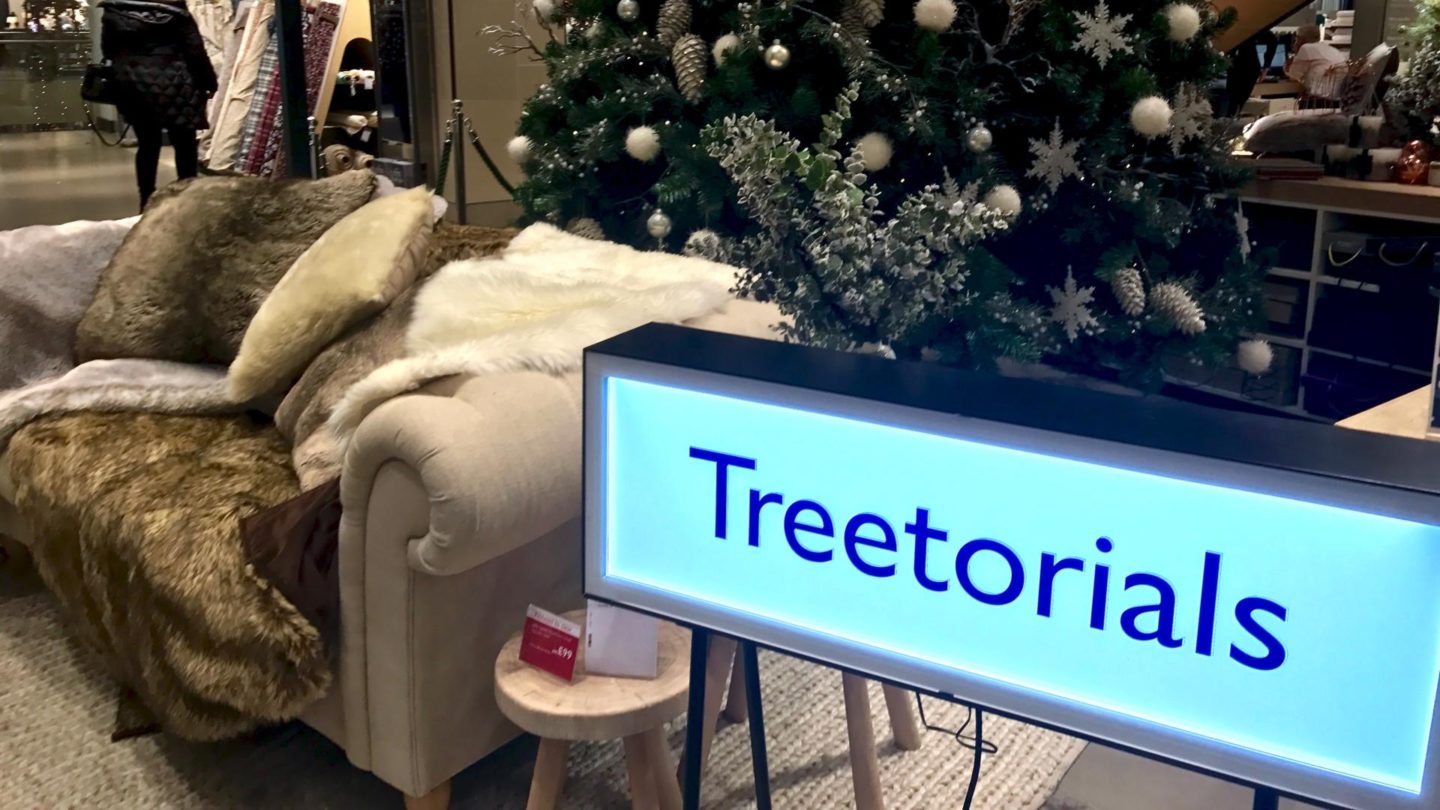 We started with an intro to how certain decorations are made. For example, did you know that although a lots of John Lewis' decorations are blown by hand there's an easy way to spot if a bauble has been mass produced. Quite simply its top is the same size as the screw on a lightbulb. This is because they're made using the same piece of machinery. Hand blown bulbs are smaller due to the tools used. Interesting right?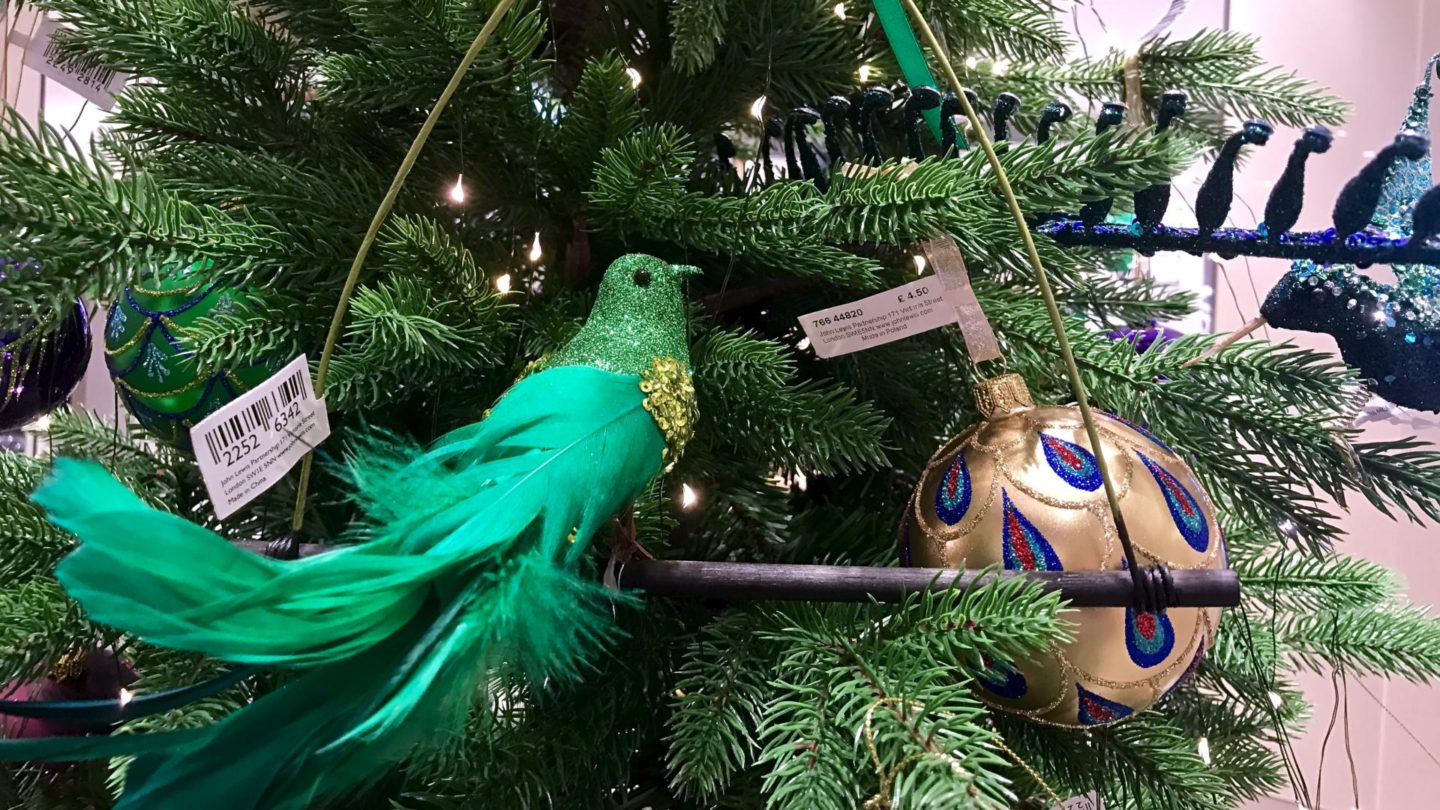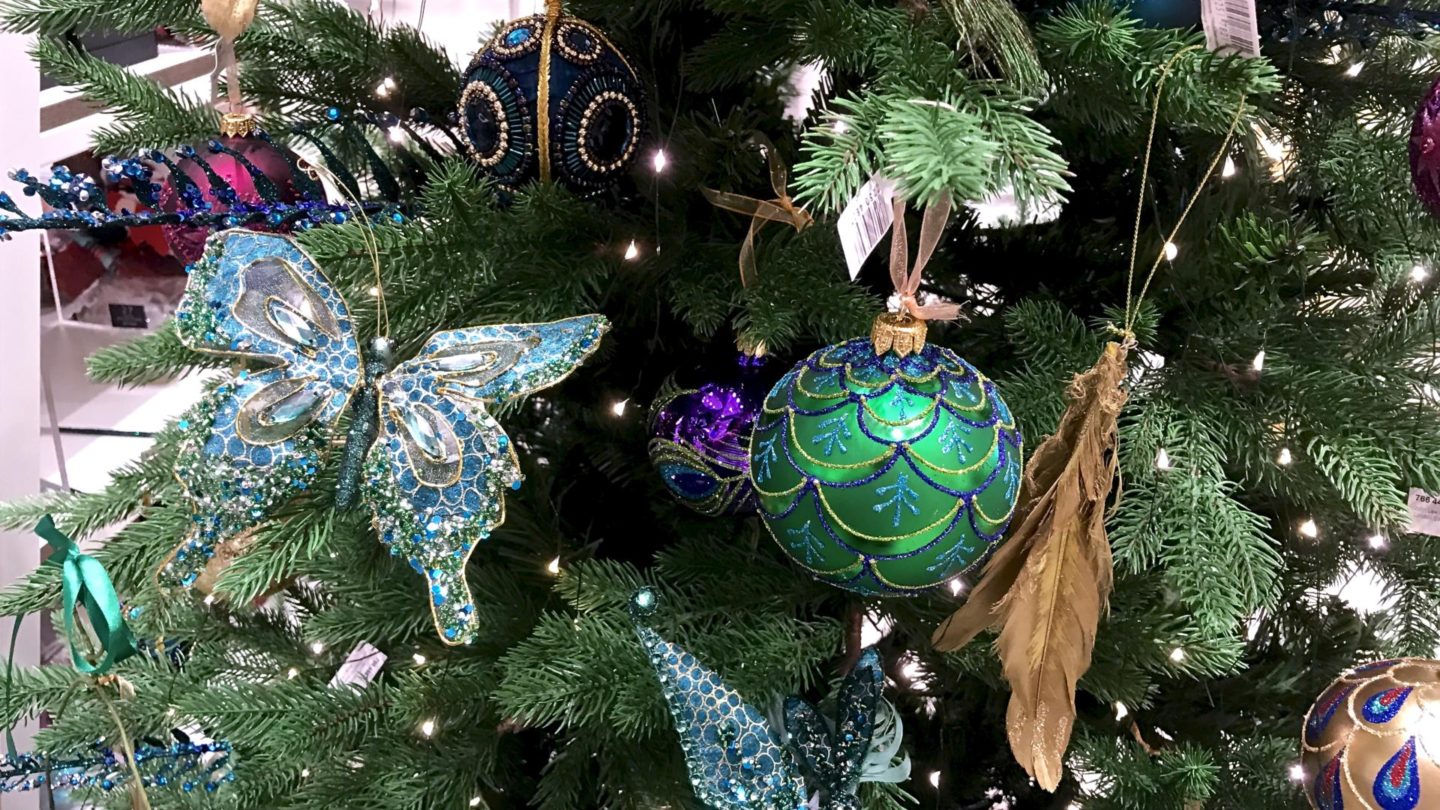 The Showstopping Shangi-La Tree
We were then told how, many people chose to have a theme for their tree. For this tutorial, Dan showed us how to decorate a Shangri-La themed tree. With lavish emerald greens and jewel purples and blues and opulent decorations such as tropical birds and gold feathers. Well, it's safe to say it feels truly luxurious.
To start, Dan covered the tree in waterfall copper wire lights. Due to the way these fan out, it makes making sure you have an even coverage a breeze. (I don't know about you, but I always struggle with evenly spacing my lights so these are a lifesaver!). Anyway, once your trees looking twinkly, it's time to add your baubles. (& tinsel if you'd like!). Starting with the plain baubles to add your chosen colours and then finishing with your more unique pieces. To make sure that your tree fits into your chosen theme, Dan recommends buying your decorations in multiples to make your tree look balanced. Finally, add your tree topper. We used this gorgeous Shangri-La peacock.
My first thought was, choosing a theme each year and changing your decorations must get costly. But, simply using a set such as the Shangri-La baubles alongside a fewpiecess you already own makes a big difference.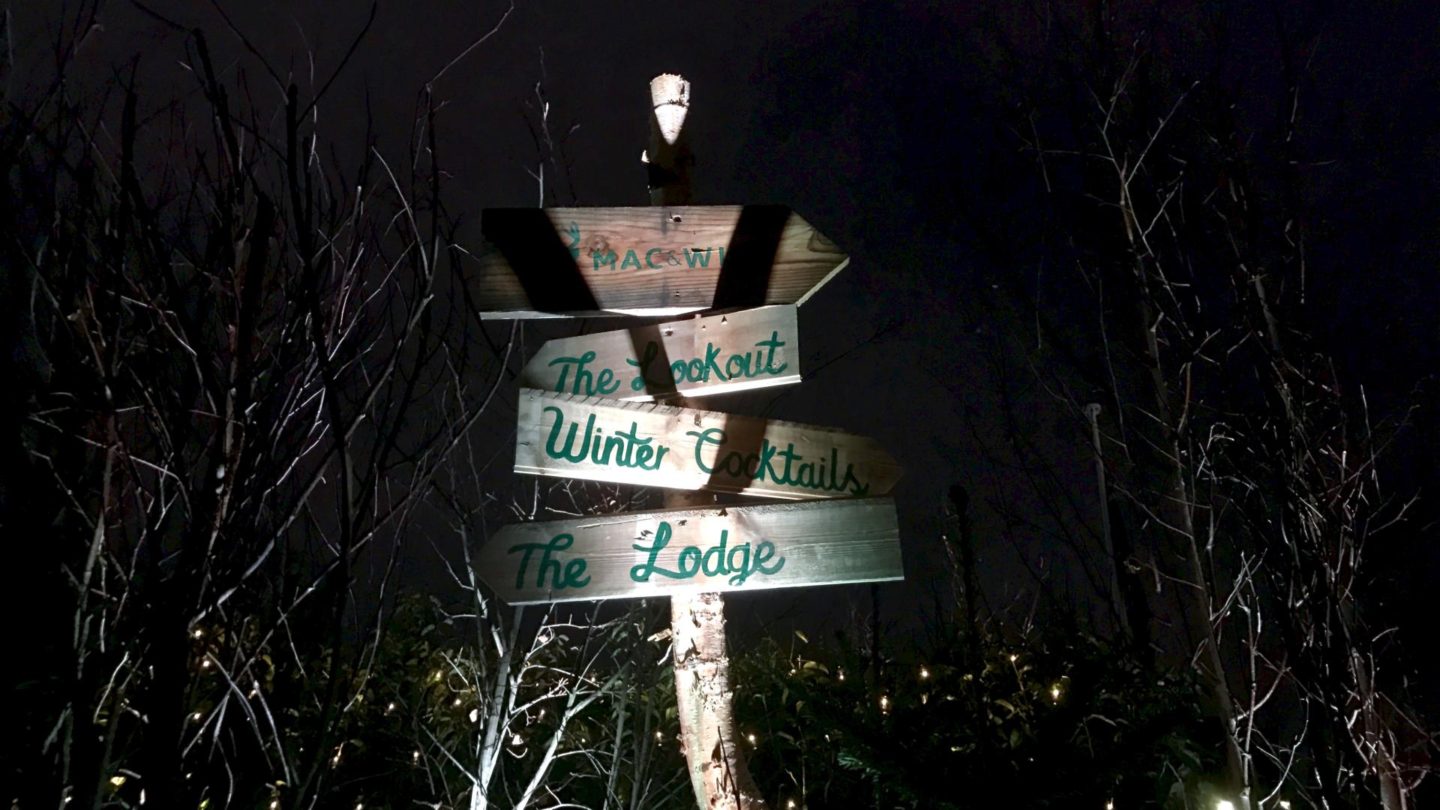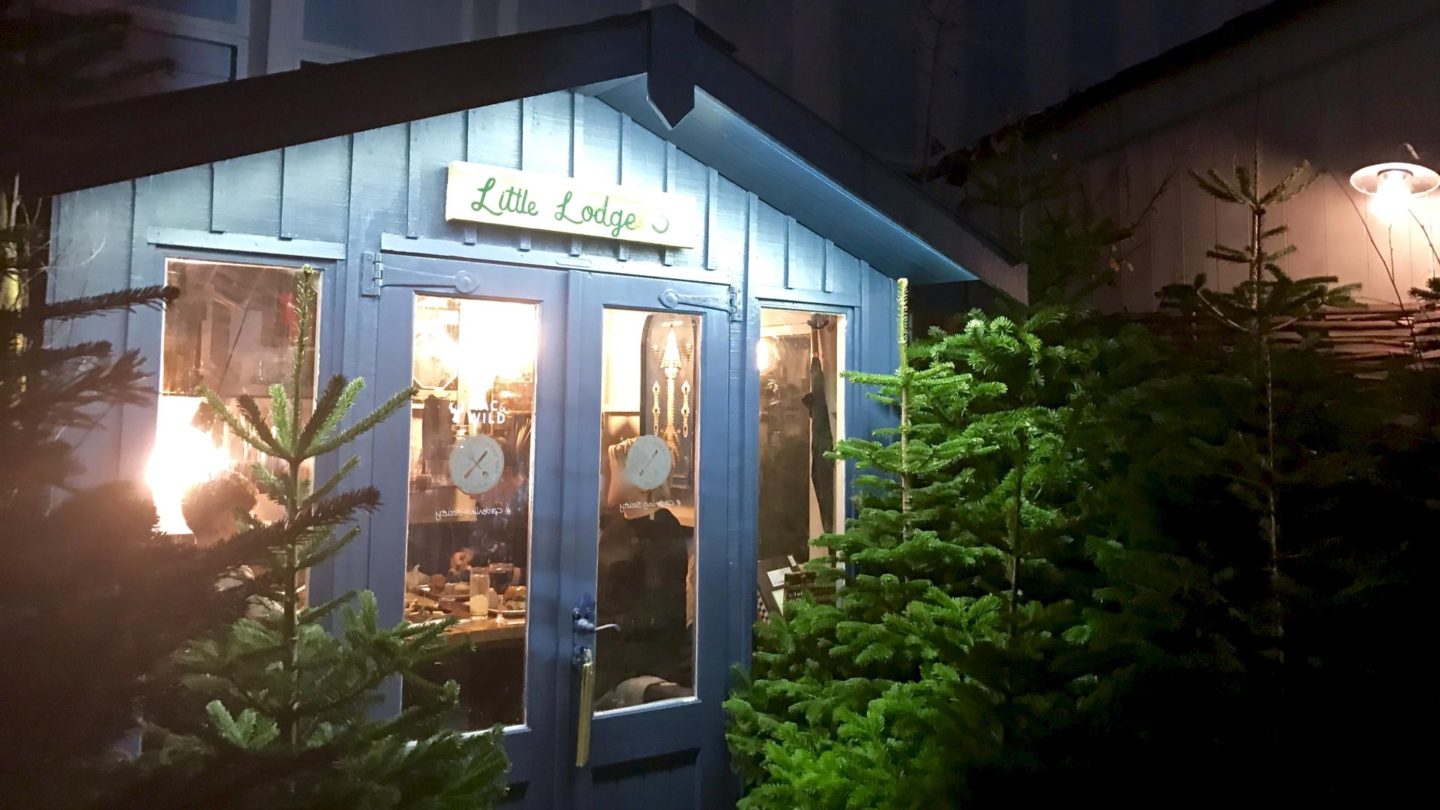 Mac & Wild at The Gardening Society
After our decorating masterclass with Dan (& falling in love with so many of the decorations used) we headed up to the roof garden. Now, confession time here, despite having lived in London for years now, I didn't know it existed. Which, given just how gorgeous The Gardening Society is, it's making me wonder why. Despite being on one of the capital's busiest streets, it certainly doesn't feel that way. With trees, plants and even private lodges to rent – it feels worlds away from the hustle and bustle below. Currently Mac & Wild are providing the food, so you can order a holy host of Scottish festive fare during your trip. The perfect treat after a hard day of Christmas shopping. Or after attending one of the masterclasses this month..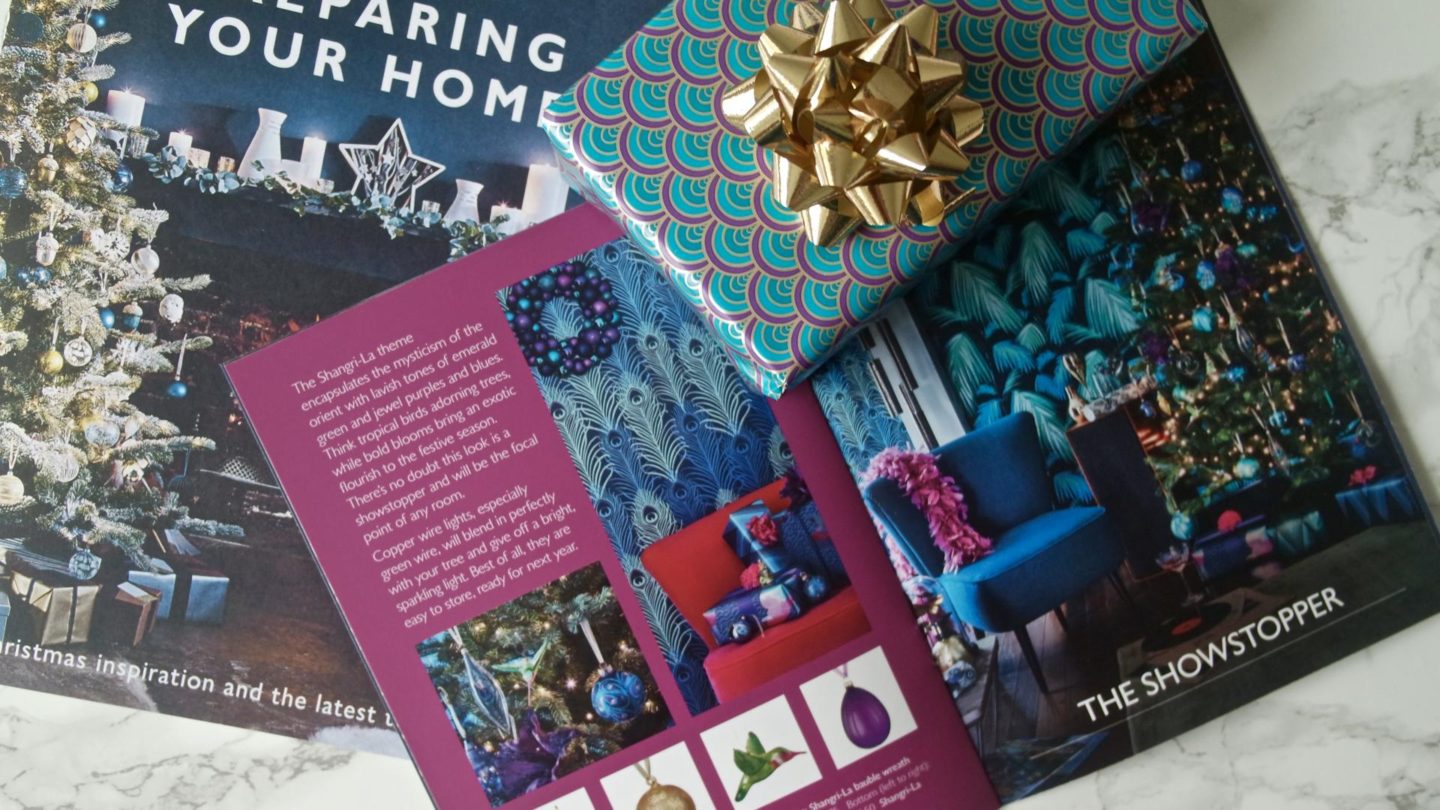 Have you got your Christmas decorations up yet? If not, what style do you normally go for?
Find me on;
Bloglovin' | Twitter | Instagram