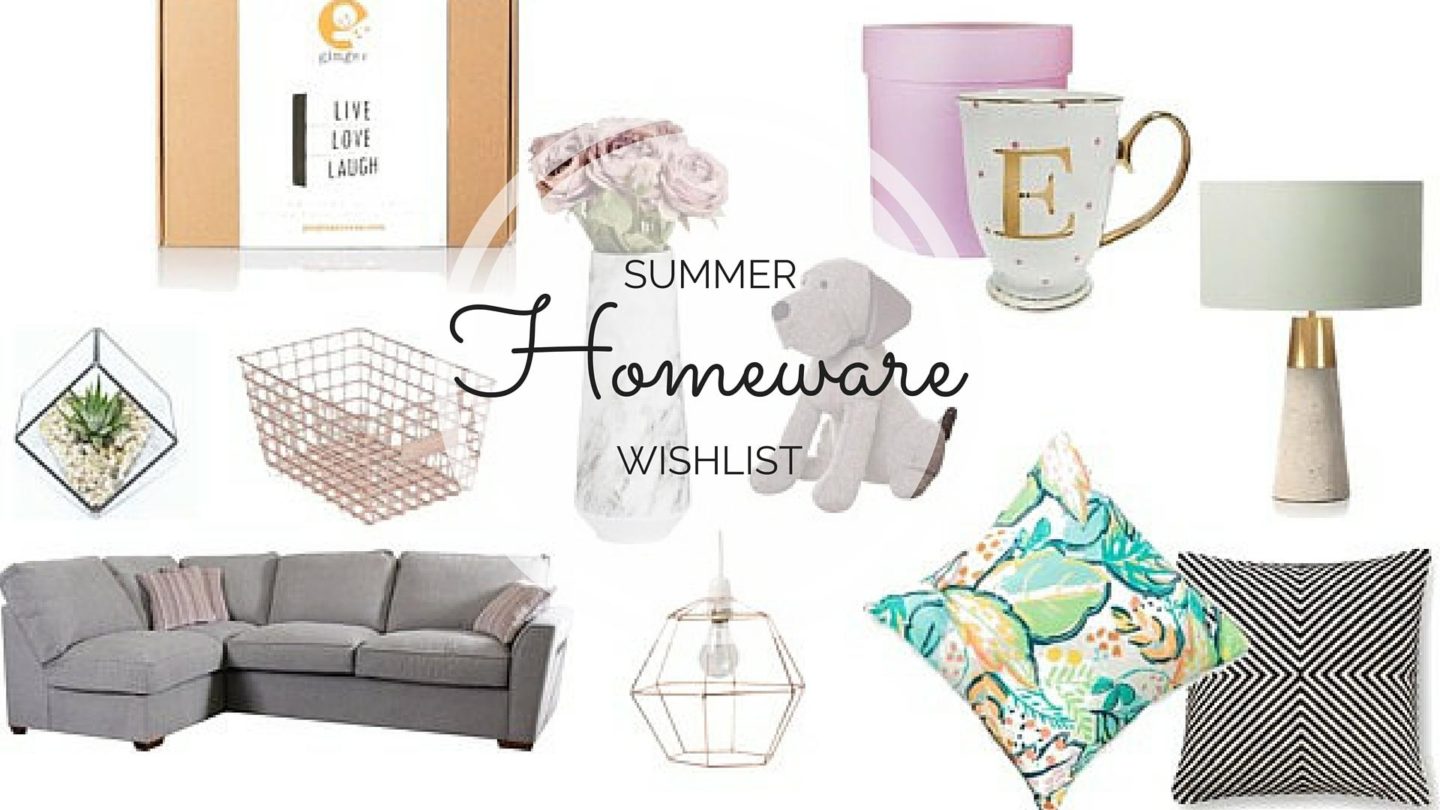 When I first moved to London, the thought of buying new furniture was overwhelming to say the least. I'd spent the last few years between home, fully furnished rentals and student accommodation. As much as I wanted to put my own stamp on the flat, I decided to play it safe and ended up buying half the store a lot of pieces from IKEA. Although I love IKEA as much as the next girl, almost everything I picked up was white or grey and my space is in need of accessorising.
Cinematic Lightbox. I keep seeing these in the back of some of my favourite bloggers posts and I'm so tempted to pick one up for myself. This one is £35.00 from Oliver Bonas, although I've also seen them on Not On The High Street and Firebox.
Glass Cube Succulent Terrarium Kit. I just can't help it, I think that succulents are adorable. What is it about tiny versions of things that's so darn cute?! Anyway, I love this terrarium kit from Not On The High Street. Even if plants aren't your thing the glass structure would look striking on your desk.
This & That Basket. I am terrible for baskets. I have far too many in my room and use them to store everything from books to blog photo props. This gorgeous copper basket from Matalan is right on trend and at £6.o0 it's a real bargain.
Memphis Corner Sofabed. One of the biggest changes I've had moving to London is that having a spare bedroom is no longer viable. It means that, when friends or family come to visit they're left either with the sofa or I end up sleeping in the living room instead. So as much of an adult thing this may be, a sofa bed like this one from Fishpools is right up there on my "need to buy" list when I next move home.
Marble Effect Ceramic Vase. Every time I go onto Lily Rose Co my bank account gets a little scared. It's a real bloggers haven full of marble, cute accessories and quotes. As I love to have flowers in my room, this marble vase would be perfect.
Copper Hexagon Lampshade. I know I know, cliches with bloggers and our love affair with copper. This simple but chic lampshade is £10.00 from Sass & Belle.
Alphabet Spotty Mug. Both cute mugs and anything initialled are weaknesses of mine. While Lily Rose Co have lots of cute pieces, I've had my eye on this alphabet mug for quiet some time.
Dog Door Stop. You know how I mentioned that having a spare room is no longer viable? Well neither is the idea of having a dog while working full time and living in a second floor flat. So as I wait to be in a position where I can be a puppy mummy again, this cute little fella will have to do.
Munari Table Lamp. Oliver Bonas is one of my all time favourite stores. I've had my eye on this table lamp for quite some time, but at £95.00 it'll have to wait for another few months.
Various cushions – Oliver Bonas. In store there's always a range of gorgeous throw cushions, I couldn't just pick one. Plus they're the perfect way to spruce up and add some colour to a room without blowing your budget.
Find me on;
Bloglovin' | Twitter | Instagram
*Post produced in collaboration with Fishpools, however all opinions and thoughts are my own. For more information, check my disclaimer.