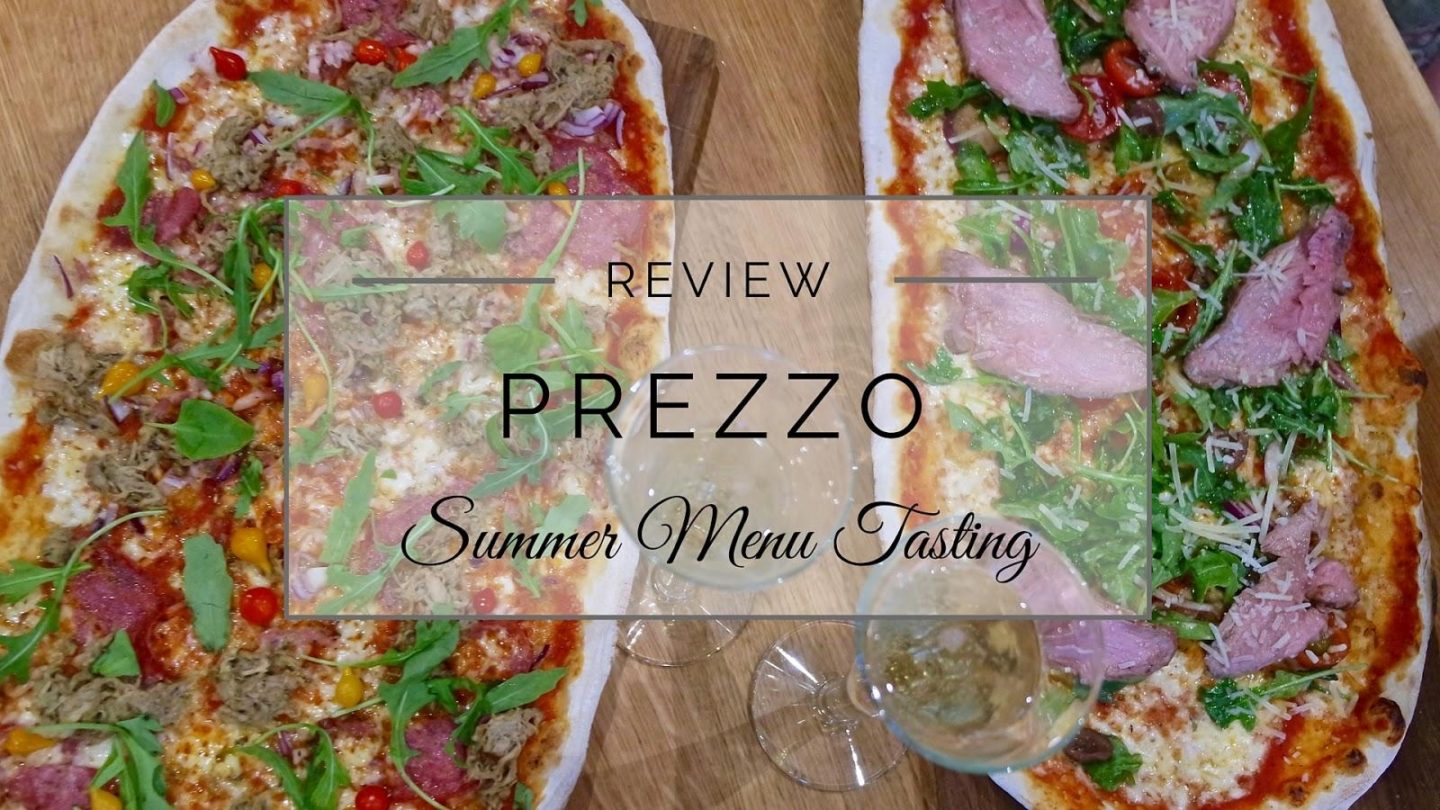 When visiting a city or area you're not familiar with there's something about seeing a brand you recognise that's instantly reassuring. Although I love trying new places and get a real buzz discovering somewhere new, sometimes you just want to go back to a restaurant that you know that wherever or whenever it is you're guaranteed a tasty, enjoyable and most importantly quality meal. This comforting feeling is part of the reason that restaurants such as Italian chain Prezzo are so popular and it's certainly one reason why, when looking for somewhere central to catch up over dinner Amber and I chose one of their Charing Cross branches to grab a bite to eat.
Prezzo – St Martin's Lane
Located behind the National Gallery, St Martin's Lane was the ideal spot for us having took a leisurely wander down from Covent Garden. Being in such a tourist-centric area and around 6:30 in the evening, the venue was busy to say the least with several people waiting for tables. Although despite our initial worries upon seeing the queue, the staff were quick to clear and clean tables meaning the wait was minimal and we were seated far quicker than imagined. While we looked over the rather extensive menu, we decided to order a drink. To our surprise we found Prezzo have expanded their drinks menu to offer a selection of cocktails and we both decided on a Porn Star Martini, which if you've not come across one before is a vanilla and passion fruit martini with a shot of prosecco to the side.


To start, and while we had the age old "but do I want pasta or pizza.." dilemma, we ordered a classic Antipasto to share. Comprising of various hams and salamis, mozzarella, and olives along with sourdough bread; it was just what we needed to whet our appetites.

Executive V.I.Pizza's
So, as the pictures probably give away we both decided on pizza. Amber had the steak & rocket executive pizza and I chose the trio of pork and upgraded to the V.I.Pizza base. Executive pizza's are served on a V.I.Pizza base as standard, however any of the other pizza's can be upgraded to this for a few pound extra when you place your order. What make the V.I.Pizza base different you may ask? Well I know I asked the waitress as I was curious, apparently they use the same amount of dough as a standard base but stretch it thinner and add additional toppings so while they look much bigger ordering one is not as much of a pig out move as it may seem. Although if you're feeling a little more health conscious, there's also a light pizza option too which swaps the traditional base for a smaller flatbread one and adds salad and low calorie dressing to the side.


My trio of pork pizza, made with fennel infused pulled pork, salami and pancetta was one of the new additions for the summer menu alongside a more veggie friendly roasted red pepper & goats cheese. While I haven't yet tried this, I can say that my pizza was well balanced, surprisingly light and most importantly – tasty. Amber said hers also hit the spot with the steak, especially for being on top of a pizza, being delicious.

While we were both pretty much stuffed, when the magic words "can I interest you in a coffee?" were spoken, we couldn't say no. The new menu has a range of mini desserts which as the name gives away are small portions of some of the favourites from the dessert menu, each also comes with a hot drink of your choice. Amber decided on a latte with a slice of vanilla cheesecake topped with raspberries and I had a green tea and summer fruit panna cotta. Both of them were light, tasty and in my mind it was the perfect way to finish the meal.
Have you been to Prezzo before? If so, are you more of a pizza or a pasta fan?
Find me on;
Bloglovin' | Twitter | Instagram
*We were kindly given a complimentary meal by Prezzo however as always all opinions are my own. If you would like more information check out my disclaimer.